<!hlcopydate> 11/20/96 HyperLaw, Inc.®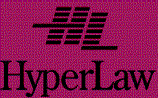 HYDE COMMENTS ON INTRODUCTION OF INTELLECTUAL PROPERTY ANTITRUST PROTECTION ACT OF 1995
"Back to Database Protection Page"

---
---
INTELLECTUAL PROPERTY ANTITRUST PROTECTION ACT OF 1995
[Page: E2225]
---
HON. HENRY J. HYDE
in the House of Representatives
MONDAY, NOVEMBER 20, 1995
Mr. HYDE. Mr. Speaker, today I am introducing the Intellectual Property Antitrust Protection Act of 1995. I am pleased to be joined by my colleagues on the Judiciary Committee, Mr. Moorhead, Mr. Sensenbrenner, Mr. Gekas, Mr. Coble, Mr. Smith of Texas, Mr. Canady, Mr. Bono, Mr. Bryant of Tennessee, and Ms. Lofgren who are original sponsors of this legislation.
Because of increasing competition and a burgeoning trade deficit, our policies and laws must enhance the position of American businesses in the global marketplace. This concern should be a top priority for this Congress. A logical place to start is to change rules that discourage the use and dissemination of existing technology and prevent the pursuit of promising avenues of research and development. Some of these rules arise from judicial decisions that erroneously create a tension between the antitrust laws and the intellectual property laws.
Our bill would eliminate a court-created presumption that market power is always present in a technical antitrust sense when a product protected by an intellectual property right is sold, licensed, or otherwise transferred. The market power presumption is wrong because it is based on false assumptions. Because there are often substitutes for products covered by intellectual property rights or there is no demand for the protected product, an intellectual property right does not automatically confer the power to determine the overall market price of a product or the power to exclude competitors from the marketplace.
The recent antitrust guidelines on the licensing of intellectual property--issued jointly by the antitrust enforcement agencies, the Department of Justice and the Federal Trade Commission--acknowledge that the court-created presumption is wrong. The guidelines state that the enforcement agencies `will not presume that a patent, copyright, or trade secret necessarily confers market power upon its owner. Although the intellectual property right confers the power to exclude with respect to the specific product, process, or work in question, there will often be sufficient actual or potential close substitutes for such product, process, or work to prevent the exercise of market power.' Antitrust Guidelines for the Licensing of Intellectual Property dated April 6, 1995 at 4 (emphasis in original).
For too long, Mr. Speaker, court decisions have applied the erroneous presumption of market power thereby creating an unintended conflict between the antitrust laws and the intellectual property laws. Economists and legal scholars have criticized these decisions, and more importantly, these decisions have discouraged innovation to the detriment of the American economy.
The basic problem stems from Supreme Court and lower Federal court decisions that construe patents and copyrights as automatically giving the intellectual property owner market power. Jefferson Parish Hospital District No. 2 v. Hyde, 466 U.S. 2, 16 (1984); United States v. Loews, Inc., 371 U.S. 38, 45 (1962); Digidyne Corp. v. Data General Corp., 734 F.2d 1336, 1341-42 (9th Cir. 1984), cert. denied, 473 U.S. 908 (1984). To be sure, some courts have also refused to apply the presumption despite the Supreme Court's rulings. Abbott Laboratories v. Brennan, 952 F.2d 1346, 1354-55 (Fed. Cir. 1991), cert.denied, 505 U.S. 1205 (1992): A.I. Root Co. v. Computer/Dynamics, Inc., 806 F.2d 673, 676 (6th Cir. 1986). As the guidelines note, the law is unclear on this issue. Antitrust Guidelines for the Licensing of Intellectual Property dated April 6, 1995 at 4 n. 10. This lack of clarity causes uncertainty about the law which, in turn stifles innovation and discourages the dissemination of technology.
For example, under Supreme Court precedent, tying is subject to per se treatment under the antitrust laws only if the defendant has market power in the tying product. However, the presumption automatically confers market power on any patented or copyrighted product. Thus, when a patented or copyrighted product is sold with any other product, it is automatically reviewed under a harsh per se standard even though the patented or copyrighted product may not have any market power. As a result, innovative computer manufacturers may be unwilling to sell copyrighted software with unprotected hardware--a package that many consumers desire--because of the fear that this bundling will be judged as a per se violation of the prohibition against tying. The disagreement among the courts only heightens the problem for corporate counsel advising their clients as to how to proceed. Moreover, it encourages forum shopping as competitors seek a court that will apply the presumption. Clearly, intellectual property owners need a uniform national rule enacted by Congress.
Very similar legislation, S. 270, passed the Senate four times during the 101st Congress with broad, bipartisan support. During the debate over that legislation, opponents of this procompetitive measure made various erroneous claims about this legislation--let me dispel these false notions at the outset. First, this bill does not create an antitrust exemption. To the contrary, it eliminates an antitrust plaintiff's ability to rely on a demonstrably false presumption without providing proof of market power. Second, this bill does not in any way affect the remedies, including treble damages, that are available to an antitrust plaintiff when it does prove its case. Third, this bill does not change the law that tying arrangements are deemed to be per se illegal when the defendant has market power in the typing product. Rather, it simply requires the plaintiff to prove that the claimed market power does, in fact, exist before subjecting the defendant to the per se standard. Fourth, this bill does not legalize any conduct that is currently illegal.
Instead, this bill ensures that intellectual property owners are treated the same as all other companies under the antitrust laws, including those relating to tying violations. The bill does not give them any special treatment, but restores to them the same treatment that all others receive.
In short, the time has come to reverse the misdirected judicial presumption. We must remove the threat of unwarranted liability from those who seek to market new technologies more efficiently. The intellectual property and antitrust laws should be structured so as to be complementary, not conflicting. This legislation will encourage the creation, development, and commercial application of new products and processes. It can mean technological advances which create new industries, increase productivity, and improve America's ability to compete in foreign markets.
I urge my colleagues in the House to join us in cosponsoring this important legislation.