!hlcopydate> March 27, 1997HyperLaw, Inc.®<!/hlcopydate>

3rdseq.htm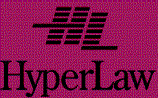 Back to Citation Page
Demonstration for Cross-Reference Table for Sequence Numbers and Docket Numbers
Table of Cases of the United States Court of Appeals for the Third Circuit, in order of the Third Circuit Sequential File Number, prepared by HyperLaw to Demonstrate to the Automation Committee of the Judicial Conference how WEB Tables Will Resolve Any and All Objections as to to Cross Referencing Between Docket Numbers and ABA Type Sequence Numbers, with links to the FTP Archive maintained by Villanova Law School. To March 27, 1997.
Organized by Sequential File Number Number
---
Note: the file extension is .wp5. Set preferences in your viewer so that the file will be shown in your word processing program.
92-1495, 92-1529 94a0693p WP 5.1 05-02-94 Tabas, et al v. Tabas, et al:
92-1498, 92-1499 94a0694p WP 5.1 05-02-94 Kline, et al v. First Western Government Securities, Inc., et al:
93-7106 94a0695p WP 5.1 05-02-94 Reynolds v. Ellingsworth, et al:
93-7396 94a0696p WP 5.1 05-02-94 Pansy v. Borough of Stroudsburg, et al:
93-5555 94a0697p WP 5.1 05-03-94 Gile v. Optical Radiation Corporation, et al:
93-5290 94a0698p WP 5.1 05-03-94 Sperling, et al v. Hoffmann-La Roche, Inc.:
91-2070 94a0700p WP 5.1 05-04-94 Fontroy, et al v. Owens, et al:
94-7060 94a0701p WP 5.1 05-04-94 Yi, et al v. Maugans, et al:
93-5507[93-5328, 93-5507] 94a0702p WP 5.1 05-05-94 Bathgate, et al v. Barlow, et al:
93-1499 94a0703p WP 5.1 05-05-94 Polselli v. Nationwide Mutual Fire Insurance Company:
93-5261 94a0704p WP 5.1 05-10-94 United States of America v. Monaco:
93-5576 94a0705p WP 5.1 05-10-94 Ferraro v. City of Long Branch, et al:
93-1414 94a0706p WP 5.1 05-12-94 Lucker Manufacturing v. The Home Insurance Company:
93-1801 94a0707p WP 5.1 05-12-94 United States of America v. Hallman:
92-7487 94a0708p WP 5.1 05-13-94 Malia, et al v. General Electric Company, et al:
93-3556 94a0709p WP 5.1 05-13-94 Pastore, et al v. The Bell Telephone Company of Pennsylvania, et al:
93-1432 94a0710p WP 5.1 05-17-94 United States of America v. Woods:
93-3194 94a0711p WP 5.1 05-17-94 McKeesport Hospital v. The Accreditation Council for Graduate Medical Education, et al:
93-3003 94a0712p WP 5.1 05-17-94 United States of America v. Copple, et al:
92-3135 94a0713p WP 5.1 05-17-94 Sinnovich v. Port Authority of Allegheny County:
93-5399 94a0714p WP 5.1 05-18-94 United States of America v. Menon:
93-3284 94a0715p WP 5.1 05-18-94 Commonwealth of Pennsylvania, Department of Environ mental Resources v. Conroy, et al:
93-7391[93-7372, 93-7391] 94a0716p WP 5.1 05-20-94 Government of the Virgin Islands v. Charleswell:
93-5208, 93-5233, 93-5243 94a0717p WP 5.1 05-20-94 Laborers' International Union of North America, AFL-CIO v. Foster Wheeler Corporation, et al:
93-5233 [93-5208, 93-5233, 93-5243] 94a0717p WP 5.1 05-20-94 Laborers' International Union of North America, AFL-CIO v. Foster Wheeler Corporation, et al:
93-5243 [93-5208, 93-5233, 93-5243] 94a0717p WP 5.1 05-20-94 Laborers' International Union of North America, AFL-CIO v. Foster Wheeler Corporation, et al:
93-1892 94a0718p WP 5.1 05-25-94 Haberern v. Kaupp Vascular Surgeons Ltd. Defined Benefit Pension Plan, et al:
93-1099 94a0719p WP 5.1 05-25-94 United States of America v. Alcan Aluminum, Inc, et al:
93-5104 94a0720p WP 5.1 05-25-94 United States of America v. Pardo:
93-5529 94a0721p WP 5.1 05-25-94 United States of America v. Vastola:
92-3586 94a0722p WP 5.1 05-27-94 Story v. Kindt, et al:
91-1681, 91-1682 94a0723p WP 5.1 05-27-94 Air Products and Chemicals, Inc. v. Hartford Accident and Indemnity Company, et al:
91-1682 [91-1681, 91-1682] 94a0723p WP 5.1 05-27-94 Air Products and Chemicals, Inc. v. Hartford Accident and Indemnity Company, et al:
93-5117 94a0724p WP 5.1 05-31-94 United States of America v. Hightower:
93-5324 [93-5288, 93-5324] 94a0725p WP 5.1 06-01-94 Securites Exchange Commission v. Graystone Nash, Inc., et al:
93-5498 94a0726p WP 5.1 06-01-94 Charlton v. Paramus Board of Education, et al:
93-7676 94a0727p WP 5.1 06-02-94 Graham v. Lanfong, et al:
93-1376, 93-1383 94a0728p WP 5.1 06-02-94 United States of America v. Carr:
93-1383[93-1376, 93-1383] 94a0728p WP 5.1 06-02-94 United States of America v. Carr:
93-1323 94a0729p WP 5.1 06-06-94 Spring Garden Associates, L.P. v. Resolution Trust Corporation:
93-1791 94a0730p WP 5.1 06-06-94 Pacheco, et al v. The Coats Company, Inc., et al:
93-1605 94a0731p WP 5.1 06-07-94 United States of America v. Green:
93-3544 94a0732p WP 5.1 06-07-94 Seman v. Coplay Cement Company:
93-3341 94a0733p WP 5.1 06-08-94 United States of America v. Retos:
92-7089 94a0734p WP 5.1 06-08-94 United States of America v. Knox:
93-1747 94a0735p WP 5.1 06-09-94 Hammond v. Commonwealth Mortgage Corporation of America:
93-7426 94a0736p WP 5.1 06-09-94 Lindsey v. M. A. Zeccola &amp Sons, Inc.:
93-5316 [93-5296, 93-5316] 94a0737p WP 5.1 06-10-94 Bouton v. BMW of North America, Inc.:
93-5553 94a0738p WP 5.1 06-10-94 Reeves v. Mobile Dredging &amp Pumping Company, Inc.:
93-3249 94a0739p WP 5.1 06-14-94 Thermalkem, Inc. v. United States Environmental Protection Agency:
93-1487 94a0740p WP 5.1 06-14-94 United States of America v. McDade:
93-1634 94a0741p WP 5.1 06-15-94 Ortiz, et al v. City of Philadelphia, Office of the City Commissioners, Voter Registration Division:
92-5667 94a0742p WP 5.1 06-15-94 Robinson v. Arvonio, et al:
93-3467 94a0743p WP 5.1 06-16-94 Spain v. Gallegos:
92-1982 94a0744p WP 5.1 06-16-94 Luden's, Inc. v. Local Union No. 6 of the Bakery, Confectionery and Tobacco Workers International Union of America, et al:
93-7476 94a0745p WP 5.1 06-20-94 Sun Buick, Inc. v. Saab Cars USA, Inc.:
93-5172 94a0746p WP 5.1 06-20-94 United States of America v. Jemal:
93-5080 94a0747p WP 5.1 06-21-94 Simmerman, et al v. Corino, et al:
93-1596 94a0748p WP 5.1 06-21-94 United States of America v. Haggigan:
93-1220, 93-1222 94a0749p WP 5.1 06-23-94 United States of America v. Ramos:
93-1222 [93-1220, 93-1222] 94a0749p WP 5.1 06-23-94 United States of America v. Ramos:
92-5577 94a0750p WP 5.1 06-23-94 In re: Modular Structures, Inc.; First Indemnity of America Insurance Company v. Liscinski:
93-3447 94a0751p WP 5.1 06-24-94 Otis Elevator Company v. George Washington Hotel Corporation:
93-7414 94a0752p WP 5.1 06-24-94 Durant v. Husband, et al:
93-7819 94a0753p WP 5.1 06-24-94 Durant v. Husband, et al:
93-1773 94a0754p WP 5.1 06-24-94 Miller v. Cigna Corporation:
92-3724 94a0755p WP 5.1 06-28-94 Hook v. Enrst &amp Young:
93-5538 94a0756p WP 5.1 06-28-94 Dia Navigation Company, Ltd v. Pomeroy, et al:
93-1943 94a0757p WP 5.1 06-29-94 Apex Fountain Sales v. Klienfeld, ete al:
93-3408 94a0758p WP 5.1 06-29-94 Lebron v. Mechem Financial, Inc.:
93-1726 94a0759p WP 5.1 06-30-94 United States of America v. Kim:
93-3318 94a0760p WP 5.1 07-01-94 Wagner v. Department of Agriculture:
93-5587 94a0761p WP 5.1 07-01-94 National Union v. City Savings:
92-1945 94a0762p WP 5.1 07-05-94 FMC Corporation v. United States Department of Commerce:
93-5265 94a0763p WP 5.1 07-05-94 Lundy v. Adamar of New Jersey:
93-5515 94a0764p WP 5.1 07-06-94 McQuestion v. New Jersey Transit:
93-3314 94a0765p WP 5.1 07-06-94 Woods v. Woods:
93-7783 94a0766p WP 5.1 07-06-94 Aetna, Inc. v. Barthelemy:
92-7660 94a0767p WP 5.1 07-06-94 Nowak v. Faberge:
93-7456 94a0768p WP 5.1 07-07-94 Acierno v. Cloutier:
93-5688 94a0769p WP 5.1 07-07-94 ALA, Inc. v. CCAIR:
93-5619 94a0770p WP 5.1 07-07-94 Reich v. Robert, Inc.:
93-1891 94a0771p WP 5.1 07-07-94 Kadelski v. Sullivan:
93-3197 94a0772p WP 5.1 07-08-94 Unites States of America v. A.D.:
93-7267 94a0773p WP 5.1 07-12-94 United States of America v. Henry:
93-5719 94a0774p WP 5.1 07-12-94 United States of America v. Wexler:
93-5480 94a0775p WP 5.1 07-15-94 Adams v. Trustees of New Jersey Brewery:
93-5687 94a0776p WP 5.1 07-15-94 United States of America v. Carrigan:
93-5613 94a0777p WP 5.1 07-19-94 State of New Jersey v. Long Island Power:
93-7675 94a0778p WP 5.1 07-19-94 Government of the Virgin Islands v. Robinson:
93-1961 94a0779p WP 5.1 07-20-94 C. S. Associates v. Miller:
93-7775 94a0780p WP 5.1 07-20-94 Penn Medical Society v. Snider:
94-5011 94a0781p WP 5.1 07-21-94 Jones v. Holvey:
93-5658 94a0782p WP 5.1 07-21-94 Filippo v. Bongiovanni:
93-1283 94a0783p WP 5.1 07-22-94 Wilmer v. Johnson:
93-3508 94a0784p WP 5.1 07-22-94 Metzgar v. Playskool, Inc.:
93-7224 94a0785p WP 5.1 07-22-94 Fisons Horticulture, Inc. v. Vigoro Industries, Inc.:
93-3304 94a0786p WP 5.1 07-22-94 Connors v. Fawn Mining Corporation:
93-7699 94a0787p WP 5.1 07-27-94 Geisinger v. Commissioner of the Internal Revenue Service:
93-7671 94a0788p WP 5.1 07-27-94 United States of America v. Reilly:
93-7809 94a0789p WP 5.1 07-29-94 United States of America v. Schein:
91-00809 94a0790p WP 5.1 08-01-94 United States of America v. Princeton Gamma-Tech, Inc:
92-cv-00190 94a0791p WP 5.1 08-01-94 Luis A. Fuentes v. Steven P. Perskie, Chairman of the New Jersey Casino Control Commission:
91-05948 94a0792p WP 5.1 08-01-94 John p. Armbruster v. UNISYS Corporation:
91-01493 94a0793p WP 5.1 08-01-94 Nancy Mardell v. Harleysville Life Insurance Company:
93-5541 94a0794p WP 5.1 08-04-94 James J. Guiffre v. Nicholas Bissell:
93-5516 94a0795p WP 5.1 08-04-94 J & R Ice Cream Corporation v. California Smoothie Licensing Corporation:
93-1378 94a0796p WP 5.1 08-05-94 John O'Neill v. City of Philadelphia:
93-3405 94a0797p WP 5.1 08-05-94 St. Francis Medical Center v. Donna E. Shalala:
93-2008 94a0798p WP 5.1 08-10-94 United Steel Workers of America v. Crown Cork & Seal Co. Inc:
94-1354 94a0799p WP 5.1 08-10-94 Electric Insurance Company v. Nathan Rubin:
93-5253, 93-5277 94a0800a WP 5.1 08-17-94 Peter Mc Kenna v. Pacific Rail Service:
93-5277 [93-5253, 93-5277] 94a0800a WP 5.1 08-17-94 Peter Mc Kenna v. Pacific Rail Service:
93-5253 94a0800p WP 5.1 08-17-94 Peter Mc Kenna v. Pacific Rail Service:
93-1586 94a0801p WP 5.1 08-12-94 Allen-Myland, Inc., v. International Business Machines Corporation :
92-2047 94a0802p WP 5.1 08-12-94 Earl Trent v. Dial Medical of Florida, Inc.:
93-3428 94a0803p WP 5.1 08-15-94 Bethenergy Mines v. Director, Office of Workers Compensation Programs:
93-7736 94a0804p WP 5.1 08-15-94 In Re A.M.:
93-1962 94a0805p WP 5.1 08-17-94 RH\124NE-Poulenc Roarer Inc. v. The Home Indemnity Company:
93-7545 94a0806p WP 5.1 08-17-94 Marita L. Curcio v. John Hancock Mutual Life Insurance Company:
93-7338 94a0807a WP 5.1 08-17-94 United States of America v. John L. Jack Daddona:
93-7338 94a0807p WP 5.1 08-17-94 United States of America v. John L. Jack Daddona:
93-1709 94a0808p WP 5.1 08-19-94 Fleet Consumer Discount Co. v. Shirley Graves:
93-9000 94a0809p WP 5.1 08-19-94 William Henry Flamer v. State of Delaware:
93-9002 94a0810p WP 5.1 08-22-94 Billie Bailey v. Robert Snyder:
93-5482 94a0811p WP 5.1 08-22-94 Paul F. McPherson v. Employees Pension plan:
93-5637 94a0812p WP 5.1 08-24-94 Stephen B. Licata v. United States Postal Service:
92-1995 EPA 94a0818a WP 5.1 10-17-94 In Re: Paoli:
93-7423 94a0821p WP 5.1 09-07-94 Harold S. Alston v. Walter Redman, Warden:
93-5756 94a0822p WP 5.1 09-07-94 John Collins v. E.I Dupont De Nemours & Company:
93-7509 94a0823p WP 5.1 09-08-94 United States Of America v. Franklin R. Shaffer:
93-7318 94a0824p WP 5.1 09-08-94 U&W Industrial Supply, Inc., v. Martin Marietta Alumina, Inc.:
92-1896 94a0825p WP 5.1 09-08-94 Harold Glass v. Philadelphia Electric Company:
94-7119 94a0826p WP 5.1 09-08-94 United States of America v. H. Jay Mummert:
93-3587 94a0827p WP 5.1 09-12-94 Tippins Incorporated v. USX Corporation:
93-3372 94a0828p WP 5.1 09-12-94 Beaser East, Inc v. The Mead Corporation:
93-1888 94a0829p WP 5.1 09-13-94 Robert D. Schulman v. J.P.Morgan:
92-3722 94a0831p WP 5.1 09-13-94 Lawrence B. Seidman v. Office of Thrift Supervision:
93-7177 94a0832p WP 5.1 09-16-94 Connie L. Habecker v. Clark Equipment Company:
93-5490 94a0833p WP 5.1 09-16-94 Instructional Systems Inc v. Computer Curriculum Corporation:
93-3111 94a0834p WP 5.1 09-16-94 National Labor Relations Board v. New Associates Hospitality Care Center:
93-5730 94a0835p WP 5.1 09-16-94 Elaine Leo v. Kerr-McGee Chemical Corporation:
94-1129 94a0837p WP 5.1 09-20-94 Cottman Transmission Systems v. Leonardo Martino and Trans One II:
94-1199 94a0839p WP 5.1 09-20-94 Tracy Easley v. Karen Snider:
93-7548 94a0840p WP 5.1 09-22-94 Bell Telephone Company v.Thomas P. Foley:
93-5657 94a0841p WP 5.1 09-22-94 Marilyn Goepel v. National Postal Mail Handlers Union:
93-3336 94a0842p WP 5.1 09-27-94 Furniture Rentors of America, Inc. v. National Labor Relations Board:
93-2034 94a0845p WP 5.1 09-27-94 Martin Harris v. The City of Philadelphia:
93-5638 94a0846p WP 5.1 09-30-94 Troy Chemical Corporation v. Teamsters Union Local No. 408:
93-5680 94a0847p WP 5.1 09-30-94 Michael Jones v. Gerald Lilly:
94-3014 94a0848p WP 5.1 09-30-94 Yellow Freight System, Inc., v. National Labor Relations Board:
93-3459 94a0849p WP 5.1 09-30-94 Wayne Zilich v. Superintendent Reid:
93-7519 94a0853p WP 5.1 10-04-94 USA v. David L. Nahodil:
93-7007 94a0854p WP 5.1 10-04-94 Lucy Freck v. Internal Revenue Service:
92-1762 94a0856p WP 5.1 10-07-94 Alvord-Polk, Inc., v. F. Schumacher & Co:
93-1908 94a0857p WP 5.1 10-17-94 USA v McCalla:
94-5114 NJ 94a0858p WP 5.1 10-17-94 Maschio v. Prestige:
94-3015 FTC 94a0859p WP 5.1 10-17-94 PA Funeral v FTC:
94-3050 WPa 94a0860a WP 5.1 10-25-94 Venen v USA:
94-3050 WPa 94a0860p WP 5.1 10-18-94 Venen v USA:
93-7456 De 94a0861p WP 5.1 10-18-94 Acierno v Cloutier:
94-1437 EPa 94a0862p WP 5.1 10-20-94 In Re: Lillie Johns:
93-7837 94a0863p WP 5.1 10-20-94 Witco v Beekhuis:
93-5732 94a0864p WP 5.1 10-25-94 Usa vs. Antar:
93-1377 94a0865p WP 5.1 10-25-94 USA v Quintero:
94-1427 EPa 94a0866p WP 5.1 10-25-94 USA v Idone:
93-3572 94a0867p WP 5.1 10-25-94 USA v. AR, Male Ju:
93-3397 94a0868p WP 5.1 10-27-94 USA v Brink:
94-1139 94a0869p WP 5.1 10-27-94 Marcus v Abington:
93-2039 EPa 94a0870p WP 5.1 10-27-94 In Re: Corestates:
94-1517 94a0871p WP 5.1 10-27-94 Hullett v Towers:
94-5167 NJ 94a0872p WP 5.1 10-28-94 USA vs. Bertoli:
93-5578 NJ 94a0873p WP 5.1 10-31-94 USA vs. Raven:
93-7555 MPa 94a0874p WP 5.1 11-01-94 Gasoline v Aero:
93-1736 EPa 94a0875a WP 5.1 11-17-94 Calhoun v Yamaha Motor:
93-1736 EPa 94a0875p WP 5.1 11-02-94 Calhoun v Yamaha:
94-3078 WPa 94a0876p WP 5.1 11-03-94 USA vs. Fields:
94-3177 WPa 94a0877p WP 5.1 11-04-94 Allegheny Int'l:
93-1706 EPa 94a0879p WP 5.1 11-09-94 Huff v USOPM:
94-5085 NJ 94a0880p WP 5.1 11-09-94 Adorno v Shalala:
93-3596 WPa 94a0881p WP 5.1 11-09-94 Sekula v FDIC:
94-7134 De 94a0882p WP 5.1 11-10-94 Acierno v New Cas.:
94-1301 EPa 94a0883p WP 5.1 11-14-94 USA v Breyer:
94-3269 WPa 94a0884p WP 5.1 11-14-94 USA vs Thompson:
93-3323 WPa 94a0885a WP 5.1 12-16-94 Duraco Products v Joy Plastic:
93-3323 WPa 94a0885p WP 5.1 11-15-94 Duraco v Joy:
94-3247 BRB 94a0886p WP 5.1 11-15-94 Bethenergy v OWCP:
94-1328 EPa 94a0887p WP 5.1 11-15-94 Kruzits v Okuma:
93-2069 EPa 94a0888p WP 5.1 11-15-94 Neely v Club Med:
93-2069 EPa 94a0888r WP 5.1 12-13-94 Neely v Club Med:
94-3211 WPa 94a0889p WP 5.1 11-15-94 Commonwlth v Flahe:
94-3130 WPa 94a0890p WP 5.1 11-15-94 Farrell v Sharon:
94-1395 EPa 94a0891p WP 5.1 11-16-94 Gemini v State Farm:
93-5559 NJ 94a0892p WP 5.1 11-16-94 Presbytery v Florio:
93-3625 WPa 94a0893p WP 5.1 11-16-94 Dolenc v Love:
94-7168 MPa 94a0894p WP 5.1 11-17-94 Johnson v Love:
93-7727 Tax 94a0895p WP 5.1 11-21-94 Spear v Commissioner IRS:
93-5767 NJ 94a0896p WP 5.1 11-22-94 Bernardsville v J.H., et al.:
94-3076 WPa 94a0897p WP 5.1 11-22-94 USA v Brace:
93-3564: 94a0898p WP 5.1 11-23-94 NLRB NLRB v Greensburg Coca-Cola
94-7206 MPa 94a0899p WP 5.1 11-25-94 USA v Himelwright:
93-1417 EPa 94a0900a WP 5.1 12-02-94 USA v Rolls Royce:
93-1417 EPa 94a0900b WP 5.1 12-07-94 USA v One 1973 Rolls Royce:
93-2011 EPa 94a0901p WP 5.1 11-29-94 T&N, plc. v PA Insurance:
93-7600 VI 94a0902p WP 5.1 11-29-94 USA v Rosero:
93-1322 EPa 94a0903p WP 5.1 11-30-94 USA v Arthur Turcks:
94-7056 MPa 94a0904p WP 5.1 11-30-94 Pic-a-State v Comm of PA:
94-7242 Tax 94a0905p WP 5.1 12-02-94 DuPont v Comm IRS:
94-7195 De 94a0906p WP 5.1 12-05-94 IRS v Gaster:
94-3054 NLRB Stardyne, Inc v NLRB: 94a0907p WP 5.1 12-06-94
94-3240 WPa 94a0908p WP 5.1 12-06-94 Edwards v USA:
94-3026 BRB 94a0909p WP 5.1 12-07-94 Sea-Land Service v Barry:
94-5305 NJ 94a0910p WP 5.1 12-09-94 AT&T vs. Winback:
93-1903 EPa 94a0911p WP 5.1 12-12-94 Bloom v Conrail:
94-1594 EPa 94a0912p WP 5.1 12-13-94 USA v Frey:
92-7679 VI 94a0913p WP 5.1 12-13-94 Nickeo v VI Telephone Corp.:
94-7217 VI 94a0914p WP 5.1 12-13-94 Siu... v VI Port Authority:
93-7299 VI 94a0915p WP 5.1 12-13-94 Gov't of VI v Davis:
93-5667 NJ 94a0916p WP 5.1 12-14-94 Barna vs City of Perth Amboy:
94-1381 EPa 94a0917p WP 5.1 12-15-94 Baby Neal v Casey:
94-1542 EPa 94a0918p WP 5.1 12-20-94 USA v Thomas:
93-5672 NJ 94a0919a WP 5.1 01-05-95 Rep. Philippines v. Westinghous:
93-5672 NJ 94a0919p WP 5.1 12-20-94 Philippines v Westinghouse:
94-5143 NJ 94a0920p WP 5.1 12-21-94 Torre vs. Casio:
93-1977 EPa 94a0921a WP 5.1 01-23-95 Feldman v Phila Housing:
93-1977 EPa 94a0921p WP 5.1 12-22-94 Feldman v Phila Housing Auth:
94-1494 EPa 94a0922p WP 5.1 12-28-94 In Re: Asbestos School Lit:
92-5575 NJ 94a0923p WP 5.1 12-28-94 USA v Bogusz:
94-1494 EPa 94a0924p WP 5.1 12-28-94 In Re: Asbestos (Dissent Only):
94-1054 EPa 94a0925p WP 5.1 12-29-94 Phila Gear v Phila Gear Mexico:
93-5729 NJ 94a0926p WP 5.1 12-29-94 Hudson v Chase Manhattan:
94-5160 NJ 94a0927p WP 5.1 12-30-94 Bd Trustees v Kahle Engineering:
91-3650 EPa 94a0928p WP 5.1 01-04-95 Valhal Corp v Sullivan Assoc:
92-5370 NJ 94a0929p WP 5.1 01-04-95 Simmons v Beyer:
92-5370 NJ 94a0929r WP 5.1 02-10-95 Simmons v Beyer:
94-7338 MPa 94a0930p WP 5.1 01-05-95 Balazik v County of Dauphin:
93-1853 EPa 94a0931p WP 5.1 01-06-95 Wujick v Dale & Dale:
94-5208 NJ 94a0932p WP 5.1 01-06-95 Sempier v Johnson & Higgins:
94-5168 NJ 94a0933p WP 5.1 01-09-95 Freehold v Bd Regulatory Comm:
94-1434 EPa 94a0934p WP 5.1 01-10-95 Kiewit v L&R Construction Co:
93-3632 WPa 94a0935p WP 5.1 01-10-95 USA v Alonzo Harris:
94-3086 WPa 94a0936p WP 5.1 01-10-95 Reschini v First Federal:
93-3644 WPa 94a0937p WP 5.1 01-12-95 USA v Jacobs:
94-3324 WPa 94a0938p WP 5.1 01-17-95 Travelers Ins Co v HK Porter Co:
93-5783 NJ 94a0939p WP 5.1 01-18-95 Jaguar v Royal Oaks Motor Car:
94-7190 De 94a0940p WP 5.1 01-19-95 Lyon v Whisman:
93-1647 EPa 94a0941p WP 5.1 01-20-95 West v Phila Electric:
94-7075 MPa 94a0942p WP 5.1 01-20-95 Greenberg v USA:
94-5055 NJ 94a0943p WP 5.1 01-20-95 Riley v Simmons:
93-1773 EPa 94a0944p WP 5.1 01-23-95 Miller v Cigna:
94-7152 VI 94a0945p WP 5.1 01-23-95 USA v Hamilton:
93-7477 MPa 94a0946a WP 5.1 01-23-95 USA v Zehrbach:
93-7477 MPa 94a0946p WP 5.1 01-23-95 USA v Zehrbach:
93-1182 EPa 94a0947p WP 5.1 01-25-95 Fisher Bros v USA:
94-3163 BRB 94a0948a WP 5.1 02-09-95 Bundens v JE Brenneman Co:
94-3163 BRB 94a0948p WP 5.1 01-26-95 Bundens v JE Brenneman Co:
94-3193 INS 94a0950p WP 5.1 01-27-95 Green v INS:
94-3290 WPa 94a0951p WP 5.1 01-27-95 USA v Cleary:
94-1243 EPa 94a0952a WP 5.1 02-02-95 Helen v DiDarioa:
94-1243 EPa 94a0952p WP 5.1 01-31-95 Helen v DiDario:
93-5099 NJ 94a0953p WP 5.1 01-31-95 USA v J Michael Oliva:
94-3025 WPa 94a0954p WP 5.1 01-31-95 West Mifflin v Lancaster:
94-1425 EPa 94a0955p WP 5.1 02-01-95 Petrucelli v Bohringer:
94-5398 NJ 94a0956p WP 5.1 02-06-95 Jesurum vs. HHS:
94-5010 NJ 94a0957p WP 5.1 02-06-95 Robertson vs. Center Jersey:
94-7381 VI 94a0958p WP 5.1 02-06-95 Gov't of VI v Warner:
94-1496 EPa 94a0959p WP 5.1 02-07-95 Michael v Shiley, Inc.:
94-5343 NJ 94a0960p WP 5.1 02-09-95 Ridder vs. CityFed Financial:
94-5445 NJ 94a0961p WP 5.1 02-09-95 Marcangelo vs. Boardwalk Regenc:
94-1346 EPa 94a0962p WP 5.1 02-09-95 Beneficial vs. Polonowicz:
94-1634 EPa 94a0963p WP 5.1 02-10-95 Smith v SEPTA:
93-5707 NJ 94a0964p WP 5.1 02-10-95 Lesal v Echotree:
94-3187 INS 94a0965p WP 5.1 02-10-95 Huang v INS:
92-1495 EPa 94a0966p WP 5.1 02-13-95 Tabas v Tabas:
94-5193 NJ 94a0967p WP 5.1 02-13-95 Linan v Housing Auth. /Camden:
93-5120 NJ 94a0968p WP 5.1 02-13-95 Midlantic v Hansen:
93-1997 EPa 94a0970p WP 5.1 02-15-95 Harris v City of Phila:
93-1988 EPa 94a0971p WP 5.1 02-15-95 Harris v City of Phila:
94-1286 EPa 94a0972p WP 5.1 02-15-95 Harris v City of Phila:
94-5064 NJ 94a0973p WP 5.1 02-15-95 Versa v Bifold Company:
94-1691 EPa 94a0974p WP 5.1 02-15-95 Marcella v Brandywine Hosp:
94-5173 NJ 94a0975p WP 5.1 02-16-95 Atlantic Coast v Bd Chosen Free:
94-5200 NJ 94a0976p WP 5.1 02-16-95 Gorman vs. Twnshp Manalapan:
94-1530 EPa 94a0977p WP 5.1 02-16-95 DiBiase v SmithKline:
94-1221 EPa 95a0928r WP 5.1 03-20-95 Valhal Corp v Sullivan Assoc.:
92-1495 EPa 95a0966a WP 5.1 02-23-95 Tabas v Tabas:
92-1495 EPa 95a0966b WP 5.1 03-07-95 Tabas v Tabas:
94-5173 NJ 95a0975p WP 5.1 02-16-95 Atlantic Coast v Bd Chosen Free:
94-5200 NJ 95a0976p WP 5.1 02-16-95 Gorman vs. Twnshp Manalapan:
94-1530 EPa 95a0977p WP 5.1 02-16-95 DiBiase v SmithKline:
94-3498 WPa 95a0978p WP 5.1 02-23-95 USA v Hanlin:
93-5738 NJ 95a0979p WP 5.1 02-23-95 USA v Marrone & Paris:
94-3377 WPa 95a0980p WP 5.1 02-24-95 Liberty Mutual v Ward Trucking:
94-3372 WPa 95a0981p WP 5.1 02-27-95 Leeper & Webster v PHEAA:
94-5204 NJ 95a0982p WP 5.1 02-27-95 USA v Carrara:
94-1546 EPa 95a0983p WP 5.1 02-28-95 USA v Evans:
94-3093 (Related to WPa) Trans v McCandless: 95a0984p WP 5.1 02-28-95
94-1674 EPa 95a0985p WP 5.1 03-02-95 Halderman v Pennhurst:
94-1277 EPa 95a0986p WP 5.1 03-06-95 In Re: City Phila Litigation:
94-3227 BRB 95a0987p WP 5.1 03-09-95 Beatty v Danri Corp:
94-3109 WPa 95a0988p WP 5.1 03-09-95 Taylor v Peoples Nat Gas Co:
93-7821 VI 95a0989p WP 5.1 03-09-95 Gov't of VI v Isaac:
93-7409 De 95a0990p WP 5.1 03-10-95 In Re: Columbia Gas:
94-5036 NJ 95a0991p WP 5.1 03-13-95 Choi vs. Kim, etc.:
94-5413 NJ 95a0992p WP 5.1 03-14-95 American Cyanamid v Fermenta:
94-5413 NJ 95A0992R WP 5.1 04-27-95 American Cyanamid v Fermenta:
94-3271 WPa 95a0993p WP 5.1 03-14-95 Zolfo, Cooper & Co v Sunbeam:
94-1275 EPa 95a0994p WP 5.1 03-15-95 Wagner v Fair Acres:
94-5336 NJ 95a0995p WP 5.1 03-16-95 United Transp v. Suburban Tran:
94-1551 EPa 95a0996p WP 5.1 03-17-95 Schreiber v Kellogg:
94-5069 NJ 95a0997p WP 5.1 03-22-95 Baker v Monroe Township:
94-5083 NJ 95a0998p WP 5.1 03-24-95 Abrams v Lightolier Inc.:
94-5453 NJ 95a0999p WP 5.1 03-24-95 Nelson v Upsala College:
94-7406 MPa 95a1000p WP 5.1 03-24-95 Douglas v Owens:
94-1386 EPa 95a1001p WP 5.1 03-27-95 Christy v PA Turnpike Comm:
94-1386 EPa 95A1001R WP 5.1 04-27-95 Christy v PA Turnpike:
94-5253 NJ 95a1002p WP 5.1 03-27-95 Eichenholtz v Brennan:
94-1783 EPa 95a1003p WP 5.1 03-28-95 Silverman v Eastrich:
94-3283 WPa 95a1004p WP 5.1 03-28-95 USA v Emanuele:
94-1722 EPa 95A1005P WP 5.1 03-31-95 Mark v Borough of Hatboro:
94-1722 EPa 95a1005p WP 5.1 03-31-95 Mark v Borough of Hatboro:
94-5382 NJ 95A1006P WP 5.1 03-31-95 Agathos v Motel:
94-5382 NJ 95a1006p WP 5.1 03-31-95 Agathos v Motel:
93-5720 NJ 95A1007P WP 5.1 03-31-95 Public Interest v Hercules:
93-5720 NJ 95a1007p WP 5.1 03-31-95 Public Interest v Hercules:
94-5366 NJ 95A1008P WP 5.1 04-03-95 Schering v FDA:
94-5657 NJ 95A1009P WP 5.1 04-03-95 Emerson Radio v Aranha:
93-5622 NJ 95A1010P WP 5.1 04-05-95 Manna v US Dept of Justice:
94-5392 NJ 95A1011P WP 5.1 04-06-95 Sheehan v Beyer:
93-5771 NJ 95A1012P WP 5.1 04-10-95 PIRG v Secty Air Force:
94-5228 NJ 95A1013P WP 5.1 04-12-95 USA v Antar:
93-5743 NJ 95A1014P WP 5.1 04-13-95 North River v Cigna Reinsuranc:
94-5461 NJ 95A1015P WP 5.1 04-13-95 USA v Hunter:
94-5352 NJ 95A1016P WP 5.1 04-14-95 USA v Bass:
94-1632 EPa 95A1017P WP 5.1 04-14-95 USA v McClenton:
94-1745 EPa 95A1018P WP 5.1 04-14-95 Kirk v Raymark:
94-1745 EPa 95A1018R WP 5.1 05-24-95 Kirk v Raymark:
94-1812 EPa 95A1019P WP 5.1 04-14-95 Advo v Phila Newspapers Inc:
94-1064 EPa 95A1020P WP 5.1 04-17-95 In Re: General Motors Corp.:
93-2059 EPa 95A1021P WP 5.1 04-17-95 Bhatnagar v Surrendra:
94-5334 NJ 95A1022P WP 5.1 04-17-95 Whittle v Local 641:
94-5334 NJ 95A1022R WP 5.1 05-15-95 Whittle v Local 641:
94-1123 EPa 95A1023P WP 5.1 04-18-95 Roe v Operation Rescue:
93-1890 EPa 95A1024R WP 5.1 06-30-95 USA v Edmonds:
94-3424 WPa 95A1025P WP 5.1 04-19-95 USA v Robert Holifield:
94-7372 VI 95A1026P WP 5.1 04-20-95 Monk v VI Water & Power Auth:
94-3254 BRB 95A1027P WP 5.1 04-24-95 OWCP v Eastern Assoc Coal Corp:
94-5132 NJ 95A1028A WP 5.1 05-04-95 Industry Network v Armstrong:
94-5132 NJ 95A1028P WP 5.1 04-25-95 Industry Network v Armstrong:
94-5429 NJ 95A1029P WP 5.1 04-26-95 Simon v Cebrick:
94-3519 WPa 95A1030P WP 5.1 04-26-95 Dev Finance v Apha:
93-2087 EPa 95A1031A WP 5.1 07-21-95 USA v King:
93-2087 EPa 95A1031P WP 5.1 04-26-95 USA v King:
94-7258 MPa 95A1032P WP 5.1 04-28-95 USA v Watkins:
93-5301 NJ 95A1033P WP 5.1 05-01-95 DeBlasio v Zoning Board:
95-9000 MPa 95A1034A WP 5.1 05-02-95 In Re: Keith Zettlemoyer:
95-9000 MPa 95A1034P WP 5.1 05-01-95 In Re: Keith Zettlemoyer:
94-1367 EPa 95A1035P WP 5.1 05-03-95 Walker v Vaughn:
94-5310 NJ 95A1036P WP 5.1 05-03-95 Deisler v Aggregates:
94-3182 WPa 95A1037P WP 5.1 05-03-95 Starceski v Westinghouse:
93-1086 EPa 95A1038P WP 5.1 05-08-95 USA v Corrado:
94-7035 MPa 95A1039A WP 5.1 06-22-95 Squires v Bonser:
94-5413 NJ 95A1040P WP 5.1 05-08-95 Amer Cyanmid v Fermenta:
93-5718 NJ 95A1041P WP 5.1 05-08-95 USA v Norman Edwards:
94-1635 EPa 95A1042P WP 5.1 05-09-95 Bryant v Sylvester:
94-1635 EPa 95A1042R WP 5.1 06-02-95 Bryant v Sylvester:
94-1347 EPa 95A1043P WP 5.1 05-10-95 Raytech v White:
94-1742 EPa 95A1044P WP 5.1 05-10-95 In Re: David Louis Cohn:
94-1866 EPa 95A1045P WP 5.1 05-10-95 Spence v Straw:
94-1885 EPa 95A1046P WP 5.1 05-12-95 Siegel v Carrier Express:
94-3527 WPa 95A1047P WP 5.1 05-15-95 Ackerman v Warnaco Inc:
93-7829 MPa 95A1048P WP 5.1 05-15-95 Redland Soccer v Dept of Army:
94-5334 NJ 95A1049P WP 5.1 05-19-95 Whittle v Local 641:
94-7528 MPa 95A1050P WP 5.1 05-19-95 Wilson v Susquehanna Twnship:
94-1886 EPa 95A1051P WP 5.1 05-22-95 Krysztoforski v Chater:
93-5755 NJ 95A1052P WP 5.1 05-22-95 USA v Melendez:
94-5431 NJ 95A1053P WP 5.1 05-22-95 USA v Felton:
94-2189 EPa 95A1054P WP 5.1 05-23-95 Glenmede Trust v Thompson:
94-1386 EPa 95A1055P WP 5.1 05-23-95 Christy v PA Turnpike:
94-5334 NJ 95A1056P WP 5.1 05-24-95 Whittle v Local 641:
95-5334 NJ 95A1057P WP 5.1 05-24-95 Whittle v Local 641:
94-7224 MPa 95A1058P WP 5.1 05-24-95 UPS v Int'l Brotherhood Tmstr.:
94-1344 EPa 95A1059P WP 5.1 05-26-95 Blanche v Bensalem:
94-5282 NJ 95A1060P WP 5.1 05-26-95 Waldron v SL Industries, Inc.:
94-7482 VI 95A1061P WP 5.1 05-31-95 USA v Eversley:
94-5406 NJ 95A1062P WP 5.1 06-02-95 Monica Fuel v IRS:
94-5503 NJ 95A1063P WP 5.1 06-02-95 Whalen v Grace:
94-1447 EPa 95A1064P WP 5.1 06-02-95 Jumara v State Farm:
94-1711 EPa 95A1065P WP 5.1 06-02-95 Watters v Phila:
94-1979 EPa 95A1066P WP 5.1 06-05-95 USA v Griswold:
93-2019 EPa 95A1067A WP 5.1 09-08-95 Secretary of Labor v Compton:
93-2019 EPa 95A1067P WP 5.1 06-05-95 Secretary of Labor v Compton:
94-7673 DE 95A1068P WP 5.1 06-05-95 Ventura v Shalala:
94-5556 NJ 95A1069P WP 5.1 06-05-95 FDIC v Wentz:
94-1820 EPa 95A1070P WP 5.1 06-06-95 In Re: School Asbestos Lit.:
91-1926 EPa 95A1071P WP 5.1 06-06-95 Gottshall v Conrail Corp:
94-5529 NJ 95A1072P WP 5.1 06-06-95 Affiliated Mfr v Alum Co:
94-1900 EPa 95A1073P WP 5.1 06-07-95 Horowitz v Federal Kemper:
94-1635 EPa 95A1074P WP 5.1 06-08-95 Bryant v Sylvester:
94-2036 EPa 95A1075P WP 5.1 06-09-95 Granite State v AAMCO:
94-5676 NJ 95A1076P WP 5.1 06-09-95 InRe:Visual Industries,Inc:
94-2025 EPa 95A1077P WP 5.1 06-12-95 USA v Bush:
94-3492 NLRB 95A1078P WP 5.1 06-12-95 88 Transit Lines v NLRB:
94-5489 NJ 95A1079P WP 5.1 06-12-95 Clean Ocean Action v York:
94-7639 VI 95A1080P WP 5.1 06-13-95 Serrant v VI Employ Sec Agency:
94-7612 VI 95A1081P WP 5.1 06-15-95 Gov't of VI v Sanes:
94-1222 EPa 95A1082P WP 5.1 06-16-95 In Re: Stanton L. Segal:
94-1373 EPa 95A1083P WP 5.1 06-19-95 Dukes v US Healthcare:
94-1095 EPa 95A1084P WP 5.1 06-20-95 Asplundh Mfg v Benton Harbor:
94-3461 WPa 95A1085P WP 5.1 06-22-95 Fellheimer v Charter Tech:
94-5307 NJ 95A1086P WP 5.1 06-23-95 RTC v Cityfed & Schuster:
94-2166 EPa 95A1087P WP 5.1 06-28-95 In Re: Unisys Corp (Mem Op):
94-1800 EPa 95A1088P WP 5.1 06-28-95 In Re: Unisys Corp:
94-1801 EPa 95A1089P WP 5.1 06-28-95 In Re: Unisys Corp:
94-1875 EPa 95A1090P WP 5.1 06-28-95 In Re: Unisys Corp (Mem Op):
94-1912 EPa 95A1091P WP 5.1 06-28-95 In Re: Unisys Corp (Mem Op):
94-1857 EPa 95A1092P WP 5.1 06-29-95 Hennessy v FDIC:
94-5523 NJ 95A1093P WP 5.1 06-29-95 Fashauer v NJ Trans Rail:
95-1039 EPa 95A1094P WP 5.1 07-05-95 USA v Miller:
94-5276 NJ 95A1095P WP 5.1 07-05-95 Hatco v WR Grace:
94-5691 NJ 95A1096P WP 5.1 07-06-95 In Re: Jason Realty:
94-5408 NJ 95A1097P WP 5.1 07-06-95 USA v Koreh:
94-5719 NJ 95A1098P WP 5.1 07-11-95 Bieregu v Reno:
94-3152 WPa 95A1099P WP 5.1 07-11-95 Markel v McIndoe:
94-1838 EPa 95A1100P WP 5.1 07-11-95 McDaniels v Flick:
94-2122 EPa 95A1101P WP 5.1 07-17-95 Newman v GHS Osteopathic:
94-3511 WPa 95A1102P WP 5.1 07-18-95 Nelson v County of Allegheny:
93-3258 WPa 95A1103P WP 5.1 07-20-95 Mardell v Harleysville:
94-7741 MPa 95A1104P WP 5.1 07-21-95 USA v Oncology:
94-3524 WPa 95A1105P WP 5.1 07-24-95 Barker v Deere & Company:
94-7688 Tax 95A1106P WP 5.1 07-24-95 Nicholson v Commissioner IRS:
94-1954 EPa 95A1107A WP 5.1 08-03-95 Blackwell v Knoll:
94-1954 EPa 95A1107P WP 5.1 07-25-95 Blackwell Health Ctr v Knoll:
94-5129 NJ 95A1108P WP 5.1 07-25-95 Hill v Beyer, et al:
94-5233 NJ 95A1109P WP 5.1 07-25-95 ACLU v Black Horse Pike:
94-5265 NJ 95A1110P WP 5.1 07-25-95 IN RE: Indian Palms:
93-2069 EPa 95A1111P WP 5.1 07-26-95 Neely v Club Med:
94-1361 EPa 95A1112P WP 5.1 07-26-95 USA v Salemo:
94-1745 EPa 95A1113P WP 5.1 07-27-95 Kirk v Raymark Industries:
94-9000 De 95A1114P WP 5.1 07-27-95 Riley v Taylor:
94-5650 NJ 95A1115P WP 5.1 07-31-95 IN RE: Flagstff Realty:
94-3590 WPa 95A1116P WP 5.1 08-01-95 Davin v Dept of Justice:
94-2119 EPa 95A1117P WP 5.1 08-01-95 Fed Home v Arrott Assoc:
94-1633 EPa 95A1118P WP 5.1 08-03-95 Karnes v Skrutski & Kowalski:
94-1896 EPa 95A1119P WP 5.1 08-04-95 Painewebber v Faragalli:
94-3313 WPa 95A1120P WP 5.1 08-04-95 USA v Alton:
95-3005 WPa 95A1121P WP 5.1 08-04-95 McDonald v Comm of PA:
94-1388 EPa 95A1122P WP 5.1 08-07-95 Ragan v Tri-County Excavating:
94-7520 MPa 95A1123A WP 5.1 10-24-95 Carlisle v Scott P.:
94-7520 MPa 95A1123P WP 5.1 08-08-95 Carlisle v Scott:
94-2176 EPa 95A1124P WP 5.1 08-08-95 Feder v Evans-Feder:
95-3004 WPa 95A1125P WP 5.1 08-09-95 McCray v Corry:
94-3643 WPa 95A1126P WP 5.1 08-09-95 Columbia Gas v Tarbuck:
94-1982 EPa 95A1127P WP 5.1 08-09-95 USA v Veksler:
94-5637 NJ 95A1128P WP 5.1 08-10-95 Moench v Robertson:
94-3307 WPa 95A1129P WP 5.1 08-10-95 Amer Flint v Beaumont Glass:
95-1202 EPa 95A1130P WP 5.1 08-11-95 USA v Baird:
94-3475 WPa 95A1131P WP 5.1 08-14-95 Chambers Dev Co v Passaic Cty:
94-3138 WPa 95A1132P WP 5.1 08-14-95 Carter v Vaughn:
95-9003 EPa 95A1133P WP 5.1 08-16-95 In Re: Leon Moser:
95-9004 EPa 95A1134P WP 5.1 08-16-95 In Re: Leon Moser (II):
94-5485 NJ 95A1135P WP 5.1 08-16-95 Robertson v Fiore:
94-7646 MPa 95A1136P WP 5.1 08-16-95 USA v Johnson:
94-7538 MPa 95A1137P WP 5.1 08-16-95 PA Coal Assoc v Babbitt:
95-9006 EPa 95A1138P WP 5.1 08-16-95 In Re: Leon Moser:
95-9005 EPa 95A1139P WP 5.1 08-16-95 In Re: Leon Moser:
94-5550 NJ 95A1140P WP 5.1 08-18-95 Burlington v Hyundai:
94-3335 WPa 95A1141P WP 5.1 08-21-95 Parry v Rosemeyer:
94-3517 WPa 95A1142P WP 5.1 08-21-95 USA v Dickler:
94-2092 EPa 95A1143P WP 5.1 08-21-95 Patel v Sun Company, Inc.:
94-5569 NJ 95A1144P WP 5.1 08-22-95 Cooper v Amana:
94-3248 WPa 95A1145P WP 5.1 08-23-95 Martin v Brown:
94-2208 EPa 95A1146P WP 5.1 08-23-95 USA v Coyle:
94-1766 EPa 95A1147P WP 5.1 08-23-95 Vance v Lehman:
94-2004 EPa 95A1148P WP 5.1 08-24-95 Stelwagon v Tarmac:
94-3349 WPa 95A1149P WP 5.1 08-28-95 USA v Hayden:
94-3711 BRB 95A1150P WP 5.1 08-30-95 Natl Mines v Carroll:
94-3548 WPa 95A1151P WP 5.1 08-30-95 Western United v Hayden:
94-3605 WPa 95A1152P WP 5.1 08-30-95 USA v Pennycooke:
94-3503 WPa 95A1153P WP 5.1 08-31-95 Booker v Taylor Milk Company:
94-1883 EPa 95A1154P WP 5.1 08-31-95 PECO v Boden:
93-7236 VI 95A1155P WP 5.1 08-31-95 USA v Velasquez:
94-3578 EPa 95A1156P WP 5.1 09-01-95 Brader v Alghny Gen Hosp:
94-5670 NJ 95A1157P WP 5.1 09-06-95 USA v Bethancourt:
94-5321 NJ 95A1158A WP 5.1 09-29-95 USA v Bishop:
94-5321 NJ 95A1158P WP 5.1 09-07-95 USA v Bishop:
94-1811 EPa 95A1159P WP 5.1 09-07-95 Glass v Vaughn:
94-7733 Tax 95A1160P WP 5.1 09-08-95 Liddle v Comm IRS:
94-5470 NJ 95A1161P WP 5.1 09-08-95 NL Industries v Comm Union:
95-3330 NLRB 95A1162P WP 5.1 09-11-95 Building & Contstruct v NLRB:
95-3027 WPa 95A1163P WP 5.1 09-12-95 Duquesne Lgt v Westinghouse:
95-5035 NJ 95A1164P WP 5.1 09-12-95 Ortiz v Rental Management Inc:
94-3162 WPa 95A1165P WP 5.1 09-13-95 Troster v PA State Dept Corr:
94-5495 NJ 95A1166P WP 5.1 09-15-95 Sammon v NJ Bd Medical Exam:
94-7423 DE 95A1167P WP 5.1 09-15-95 UPS v US Postal Service:
94-2037 EPa 95A1168P WP 5.1 09-15-95 Visiting Nurse v St Paul:
95-1142 EPa 95A1169P WP 5.1 09-15-95 USA v Derewal:
94-5672 NJ 95A1170P WP 5.1 09-14-95 Korea Exchange v Trackwise:
94-5371 NJ 95A1171P WP 5.1 09-21-95 Gen. Ceramics v Fireman's Fund:
94-3722 WPa 95A1172P WP 5.1 09-29-95 Glenshaw v Ontario Grape:
94-1714 EPa 95A1173P WP 5.1 09-29-95 English v Mentor Corp:
94-5509 NJ 95A1174P WP 5.1 10-03-95 Hutchins v IRS:
94-2207 EPa 95A1175P WP 5.1 10-10-95 Juvelis v Snider:
93-5777 NJ 95A1176P WP 5.1 10-12-95 Chemical Leaman v Aetna:
95-1291 EPa 95A1177P WP 5.1 10-12-95 Deutsch v USA:
93-1295 EPa 95A1178P WP 5.1 10-13-95 Constitution Bank v Tubbs:
94-7565 MPa 95A1179P WP 5.1 10-16-95 USA v Goldberg:
94-3604 WPa 95A1180P WP 5.1 10-16-95 Barber v CSX Distribution:
94-7600 MPa 95A1181P WP 5.1 10-17-95 In Re: TMI:
94-7599 MPa 95A1182P WP 5.1 10-17-95 In Re: TMI:
95-5033 NJ 95A1183P WP 5.1 10-17-95 W B v Matula:
94-1547 EPa 95A1184P WP 5.1 10-18-95 Rice v U S Dept ATF:
93-9000 DE 95A1185P WP 5.1 10-19-95 Flamer v State of DE:
93-9000 DE 95A1186P WP 5.1 10-19-95 Flamer v State of DE:
94-1924 EPa 95A1187P WP 5.1 10-20-95 Harvey & Harvey v Chester:
95-5066 NJ 95A1188P WP 5.1 10-20-95 Dimuzio v Resolution Trust:
94-5747 NJ 95A1189P WP 5.1 10-23-95 Lauckner v USA:
94-5681 NJ 95A1190P WP 5.1 10-23-95 USA v USX Corp.:
95-7316 MPa 95A1191P WP 5.1 10-24-95 Yi Yang v Maugans:
95-1445 EPa 95A1192P WP 5.1 10-24-95 Caplan v Fellheimer:
95-3086 NLRB 95A1193P WP 5.1 10-25-95 Metropolitan v NLRB:
94-2047 EPa 95A1194P WP 5.1 10-26-95 Univ Premium v York Bank:
94-5546 NJ 95A1195P WP 5.1 11-01-95 Dade v North American Philips:
93-7357 MPa 95A1196P WP 5.1 11-06-95 Koray v Sizer:
95-1154 EPa 95A1197P WP 5.1 11-07-95 Koss v USA:
95-1032 EPa 95A1198P WP 5.1 11-07-95 Dykes v SEPTA:
94-7591 DE 95A1199P WP 5.1 11-08-95 Claudio v Snyder:
94-7359 VI 95A1200P WP 5.1 11-14-95 Moravian v Rawlins:
95-7226 VI 95A1201P WP 5.1 11-15-95 Williams v Rene:
95-5049 NJ 95A1202P WP 5.1 11-15-95 USA v Thompson:
94-1899 EPa 95A1203P WP 5.1 11-15-95 Gomez v Allegheny Health:
95-1071 EPa 95A1204P WP 5.1 11-17-95 Kemmerer v ICI Americas Inc.:
95-5022 NJ 95A1205P WP 5.1 11-20-95 Hakimoglu v Trump Taj Mahal:
94-2051 EPa 95A1206P WP 5.1 11-20-95 David v Wilson School Dist.:
94-5757 Nj 95a1207p WP 5.1 11-22-95 ARNOLD ORSATTI, JR. v. NEW JERSEY STATE POLICE:
95-5283 Nj 95a1208p WP 5.1 11-28-95 SECURITIES AND EXCHANGE COMMISSION v. SAM M. ANTAR:
95-3116 BRB 95a1209p WP 5.1 11-28-95 LABELLE PROCESSING COMPANY v. JOHN SWARROW:
95-7178 MPa 95a1210p WP 5.1 11-28-95 PENNSYLVANIA HIGHER EDUCATION ASSISTANCE AGENCY v. MARJORIE JO FAISH:
95-5160 Nj 95a1211p WP 5.1 11-28-95 UNITED STATES OF AMERICA v. THEODORE M. SABARESE:
95-1299 EPa 95a1212p WP 5.1 11-30-95 UNITED STATES OF AMERICA v. JESUS RHADAMES DELEON-RODRIGUEZ:
94-3572 BRB 95a1213p WP 5.1 12-01-95 SALVADORE PLESH v. DIRECTOR, OFFICE OF WORKERS' COMPENSATION PROGRAMS:
94-5426 Nj 95a1214p WP 5.1 12-08-95 MCI TELECOMMUNICATIONS CORPORATION v. TELECONCEPTS, INCORPORATION :
94-3593 EPa 95a1215p WP 5.1 12-12-95 MARTHA KEATING v. DIRECTOR, OFFICE OF WORKERS' COMPENSATION PROGRAMS:
94-2154 EPa 95a1216p WP 5.1 12-12-95 IN RE PENN CENTRAL TRANSPORTATION COMPANY:
95-1060 EPa 95a1217p WP 5.1 12-13-95 COMPASS TECHNOLOGY, INC. v. TSENG LABORATORIES, INC.:
95-3101 WPa 95a1218p WP 5.1 12-14-95 JUDSON C. BREWER v. QUAKER STATE OIL REFINING CORPORATION:
94-1370 EPa 95a1220p WP 5.1 12-18-95 UNITED STATES OF AMERICA v. VINCENT K. GRAHAM:
95-7031 Vi 95a1221p WP 5.1 12-18-95 MOUNTAIN TOP CONDOMINIUM ASSOCIATION v. DAVE STABBERT MASTER BUILDER, INC.:
94-3371 WPa 95a1222a WP 5.1 12-18-95 CHEMETRON CORPORATION v. PHYLLIS JASKEY JONES:
94-3371 WPa 95a1222p WP 5.1 12-18-95 CHEMETRON CORPORATION v. PHYLLIS JASKEY JONES:
94-7417 Vi 95a1223p WP 5.1 12-19-95 UNITED STATES OF AMERICA v. LAWRENCE NEADLE, JR.:
94-5725 Nj 95a1224p WP 5.1 12-21-95 NYLIFE DISTRIBUTORS, INC. v. THE ADHERENCE GROUP, INC:
94-7510 De 95a1225p WP 5.1 12-26-95 HARRY W. BODINE, JR. v. JAMES WARWICK:
94-7638 Vi 95a1226p WP 5.1 12-26-95 GOVERNMENT OF THE VIRGIN ISLANDS v. DALE CHARLES:
94-5698 Nj 95a1227p WP 5.1 12-26-95 THE HEALTH MAINTENANCE ORGANIZATION OF NEW JERSEY, INC. v. CHRISTINE TODD WHITMAN:
95-5067 Nj 95a1228p WP 5.1 12-26-95 ROMAN KOWALSKY v. LONG BEACH TOWNSHIP:
95-1559 EPa 95a1229p WP 5.1 12-28-95 JOHN DOE, a SEPTA employee v. appellants:
95-5309 Nj 95a1230p WP 5.1 12-28-95 DONALD CARSON v. WATERFRONT COMMISSION OF NEW YORK HARBOR:
94-3203 WPa 95a1231p WP 5.1 02-16-96 SPELLMAN v. MERIDIAN BANK (DELAWARE):
94-5666 Nj 95a1232p WP 5.1 12-29-95 KIRK MITZEL v. WESTINGHOUSE ELECTRIC CORPORATION:
94-3528 WPa 95a1233p WP 5.1 12-29-95 UNITED STATES OF AMERICA v. McGlory:
94-5725 Nj 95a1234p WP 5.1 12-21-95 NYLIFE DISTRIBUTORS, INC. v. THE ADHERENCE GROUP, INC:
94-3358 WPa 95a1235p WP 5.1 12-29-95 KENNETH L. MITCHUM v. REEDES HURT:
94-3666 WPa 95a1236p WP 5.1 12-29-95 TRAVELERS INSURANCE COMPANY v. LISA ANN OBUSEK:
95-5391 Nj 95a1237p WP 5.1 12-29-95 THE NEW JERSEY HOSPITAL ASSOCIATION v. WILLIAM WALDMAN:
95-1156 EPa 95a1238p WP 5.1 01-04-96 IN RE: UNISYS SAVINGS PLAN LITIGATION v. UNISYS CORPORATION:
95-5295 Nj 95a1239p WP 5.1 01-04-96 IN RE: THE GUILD AND GALLERY PLUS, INC. v. CARMEN J. MAGGIO:
95-5160 Nj 96a1211a WP 5.1 01-22-96 UNITED STATES OF AMERICA v. THEODORE M. SABARESE:
94-7417 Vi 96a1223a WP 5.1 01-29-96 UNITED STATES OF AMERICA v. LAWRENCE NEADLE, JR.:
94-7417 Vi 96A1223B WP 5.1 03-25-96 USA v. Neadle:
94-3203 WPa 96a1231a WP 5.1 01-12-96 ORRIN SPELLMAN v. MERIDIAN BANK (DE):
94-3203 WPa 96a1231r WP 5.1 02-16-96 IN RE: CONSOLIDATED CREDIT CARD APPEALS:
95-5131 Nj 96a1240p WP 5.1 01-08-96 JOHN W. HARGRAVE v. UNITED WIRE HANGER CORP.:
95-5027 Nj 96a1241p WP 5.1 01-11-96 EXXON SHIPPING COMPANY v. EXXON SEAMAN'S UNION:
95-3108 WPa 96a1242p WP 5.1 01-12-96 UNITED STATES OF AMERICA v. DAVID GEORGE BRANNAN:
94-2060 EPa 96a1243p WP 5.1 01-12-96 OWEN ROGAL, D.D.S. v. AMERICAN BROADCASTING COMPANIES, INC.:
94-9003 MPa 96a1244p WP 5.1 01-16-96 STEVEN DUFFEY v. JOSEPH D. LEHMAN:
95-1227 EPa 96a1245p WP 5.1 01-16-96 RESOLUTION TRUST CORPORATION v. W.W. DEVELOPMENT & MANAGEMENT, INC.:
95-1667 EPa 96a1246p WP 5.1 01-16-96 HAHNEMANN UNIVERSITY HOSPITAL v. CHARLES C. EDGAR:
95-3182 WPa 96a1247p WP 5.1 01-18-96 H. K. PORTER COMPANY, INC. v. PENNSYLVANIA INSURANCE GUARANTY ASSOCIATION:
95-1031 EPa 96a1248p WP 5.1 01-22-96 UNITED STATES OF AMERICA v. ROBERT BOGGI:
95-1085 EPa 96a1249p WP 5.1 01-22-96 AMY MALLENBAUM v. ADELPHIA COMMUNICATIONS CORPORATION:
94-2058 EPa 96a1250p WP 5.1 01-26-96 VETROTEX CERTAINTEED CORPORATION v. CONSOLIDATED FIBER GLASS PRODUCTS COMPANY:
94-3619 WPa 96a1251p WP 5.1 01-30-96 UNITED STATES OF AMERICA vs. SCHRAMM :
94-7509 De 96a1252p WP 5.1 01-31-96 SHERIDAN v. E. I. DUPONT de NEMOURS AND COMPANY:
94-7509 De 96a1252r WP 5.1 02-28-96 SHERIDAN v. E. I. DUPONT de NEMOURS AND COMPANY:
95-3014 WPa 96a1253p WP 5.1 02-01-96 COLVILLE v. ALLEGHENY COUNTY COURT OF COMMON PLEAS:
95-1303 EPa 96a1254p WP 5.1 02-01-96 UNITED STATES OF AMERICA v. BROTHERS:
95-3119 WPa 96a1255p WP 5.1 02-01-96 UNITED STATES OF AMERICA v. COPPLE:
95-1543 EPa 96a1256p WP 5.1 02-06-96 IN RE: LLOYD SECURITIES, INC.:
94-7748 De 96a1257p WP 5.1 02-07-96 IN RE CONTINENTAL AIRLINES:
94-7748 De 96A1257R WP 5.1 03-27-96 In Re: Continental v.:
95-7273 Vi 96a1258p WP 5.1 02-07-96 BROWN v. FRANCIS:
95-1412 EPa 96a1259p WP 5.1 02-09-96 YOHN vs. LOVE:
95-7137 MPa 96a1260p WP 5.1 02-13-96 McLEAN v. RENO:
95-3333 WPa 96a1261p WP 5.1 02-15-96 UNITED STATES OF AMERICA v. PRICE:
95-3055 WPa 96a1262p WP 5.1 02-16-96 BLANCIAK v. ALLEGHENY LUDLUM CORPORATION:
95-1434 EPa 96a1263p WP 5.1 02-20-96 UNITED STATES OF AMERICA v. KONES:
95-1555 EPa 96a1264p WP 5.1 02-20-96 ANGST v. ROYAL MACCABEES LIFE INSURANCE COMPANY:
95-5109 Nj 96a1265p WP 5.1 02-22-96 UNITED STATES OF AMERICA v. MAURELLO:
94-2195 EPa 96a1267p WP 5.1 02-26-96 UNITED STATES OF AMERICA v. ALSTON:
95-1479 EPa 96a1268p WP 5.1 03-04-96 ASSICURAZIONI GENERALI v. PUBLIC SERVICE MUTUAL INSURANCE COMPANY:
95-3135 WPa 96a1269p WP 5.1 03-04-96 UNITED STATES OF AMERICA v. JAMES:
95-1127 WPa 96a1270p WP 5.1 03-11-96 UNITED STATES OF AMERICA v. McQUILKIN:
95-3085,95-3129 XX 96A1271A WP 5.1 04-04-96 NLRB v. Konig:
95-3129 [95-3085,95-3129] XX 96A1271A WP 5.1 04-04-96 NLRB v. Konig:
95-3085 Nj 96a1271p WP 5.1 03-11-96 NATIONAL LABOR RELATIONS BOARD v. KONIG:
95-5141 Nj 96a1272p WP 5.1 03-11-96 JUDD v. WOLFE:
95-7191 MPa 96a1273p WP 5.1 03-11-96 KALWAYTIS v. PREFERRED MEAL SYSTEMS, INC.:
95-1201 EPa 96a1274p WP 5.1 03-12-96 DRINKER v. COLONIAL SCHOOL DISTRICT:
95-7126 Vi 96a1275p WP 5.1 03-13-96 GOVERNMENT OF THE VIRGIN ISLANDS v. WEATHERWAX:
95-5180 Nj 96A1276P WP 5.1 03-14-96 Ryan v. Fed Express Corp:
95-3138 WPa 96A1277P WP 5.1 03-18-96 Healey v. Southwood:
95-5253 Nj 96A1278P WP 5.1 03-18-96 Kreschollek v. So Stevedoring Co:
94-2148 EPa 96A1279P WP 5.1 03-21-96 Holbrook v. Lykes Bros Steamship:
95-1558 EPa 96A1280P WP 5.1 03-22-96 US Underwriters Ins v. Liberty Mutl Ins Co:
95-1519 EPa 96A1281P WP 5.1 03-22-96 First Bank Natl v. FDIC:
95-5002 Nj 96A1282P WP 5.1 03-29-96 USA v. Ketcham:
95-1399 EPa 96A1283P WP 5.1 04-01-96 Orson Inc v. Miramax Film Corp:
95-1500 EPa 96A1284P WP 5.1 04-01-96 In Re Ralph E Taylor v.:
94-3692 WPa 96A1285P WP 5.1 04-04-96 Comm of PA Welfare v. US Dept & HHS:
93-1890 EPa 96A1286P WP 5.1 04-04-96 USA v. Edmonds:
95-1005 EPa 96A1287P WP 5.1 04-04-96 McCarthy v. Recordex Ser Inc:
94-5561 Nj 96A1288P WP 5.1 04-10-96 USA v. MacLeod:
95-5138 Nj 96A1289P WP 5.1 04-11-96 Sumitomo Machinery v. AlliedSignal Inc:
95-3183 WPa 96A1290P WP 5.1 04-11-96 Murphy v. Dalton:
95-5157,95-5194,95-5195 Nj 96A1291P WP 5.1 04-12-96 Artway v. Atty Gen NJ:
95-5194 [95-5157,95-5194,95-5195] Nj 96A1291P WP 5.1 04-12-96 Artway v. Atty Gen NJ:
95-5195 [95-5157,95-5194,95-5195] Nj 96A1291P WP 5.1 04-12-96 Artway v. Atty Gen NJ:
95-5157,95-5194,95-5195 Nj 96A1291R WP 5.1 05-13-96 Artway v. Atty Gen NJ:
95-519 [95-5157,95-5194,95-5195] Nj 96A1291R WP 5.1 05-13-96 Artway v. Atty Gen NJ:
95-5195 [95-5157,95-5194,95-5195] Nj 96A1291R WP 5.1 05-13-96 Artway v. Atty Gen NJ:
95-1608 EPa 96A1292P WP 5.1 04-15-96 Hofkin v. Provident Life:
95-3250 WPa 96A1293P WP 5.1 04-15-96 Ryan Operations GP v. Santiam-Midwest:
95-1110 EPa 96A1294P WP 5.1 02-16-96 Epright v. Envir Res Mgt Inc:
95-5606,95-5623 Nj 96A1295P WP 5.1 04-17-96 M.C. v. Cent Regional Sch:
95-5623 [95-5606,95-5623] Nj 96A1295P WP 5.1 04-17-96 M.C. v. Cent Regional Sch:
95-1436 EPa 96A1296P WP 5.1 04-17-96 Bethel v. McAllister Bros Inc:
95-7121 XX 96A1297P WP 5.1 04-17-96 Bachner v. Commissioner IRS:
95-1292,95-1367 EPa 96A1298P WP 5.1 04-18-96 USA v. Sokolow:
95-1367 [95-1292,95-1367] EPa 96A1298P WP 5.1 04-18-96 USA v. Sokolow:
95-1292,95-1367 EPa 96A1298R WP 5.1 07-26-96 USA v. Sokolow:
95-1367[95-1292,95-1367] EPa 96A1298R WP 5.1 07-26-96 USA v. Sokolow:
95-5365 Nj 96A1299P WP 5.1 04-25-96 Nami v. Fauver:
95-1803 EPa 96A1300P WP 5.1 04-26-96 Pro v. Donatucci:
95-5462 Nj 96A1301P WP 5.1 04-26-96 Fedorczyk v. Caribbean Cruise:
95-3195,95-3378,95-3379 WPa 96A1302P WP 5.1 04-30-96 USA v. Various Computers:
95-337 [95-3195,95-3378,95-3379] WPa 96A1302P WP 5.1 04-30-96 USA v. Various Computers:
95-3378 [95-3195,95-3378,95-3379] WPa 96A1302P WP 5.1 04-30-96 USA v. Various Computers:
95-3335 WPa 96A1303P WP 5.1 04-30-96 Geraci v. Moody-Tottrup Intl:
95-5335,95-5336 Nj 96A1304P WP 5.1 05-02-96 USA v. Spiers:
95-5336 [95-5335,95-5336] Nj 96A1304P WP 5.1 05-02-96 USA v. Spiers:
95-5101 Nj 96A1305P WP 5.1 05-02-96 Kowalski v. L&F Products:
95-3231,95-3293 WPa 96A1306P WP 5.1 05-02-96 Cavert Acquisition v. NLRB:
95-3293 [95-3231,95-3293] WPa 96A1306P WP 5.1 05-02-96 Cavert Acquisition v. NLRB:
95-3168 WPa 96A1307P WP 5.1 05-06-96 Cinea v. Certo:
95-5257 Nj 96A1308P WP 5.1 05-06-96 USA v. Smith:
95-5599 Nj 96A1309P WP 5.1 05-07-96 Edelman v. Comm Social Security:
95-3254 WPa 96A1310P WP 5.1 05-07-96 Antol v. Sec Dept Defense:
95-1561 EPa 96A1311A WP 5.1 05-08-96 Young v. Vaughn:
95-1561 EPa 96A1311P WP 5.1 05-08-96 Young v. Vaughn:
94-1927 [94-1925,94-1927,94-1928,94-1929], XX 96A1312P WP 5.1 05-10-96 Georgine v. Amchem Prod Inc:
94-1928 [94-1925,94-1927,94-1928,94-1929], XX 96A1312P WP 5.1 05-10-96 Georgine v. Amchem Prod Inc:
94-1928 [94-1925,94-1927,94-1928,94-1929], XX 96A1312P WP 5.1 05-10-96 Georgine v. Amchem Prod Inc:
94-1929 [94-1925,94-1927,94-1928,94-1929], XX 96A1312P WP 5.1 05-10-96 Georgine v. Amchem Prod Inc:
94-1928 [94-1925,94-1927,94-1928,94-1929,94-1930,94-1931], XX 96A1312R WP 5.1 06-27-96 Georgine v. Amchem Prod Inc:
94-1929 [94-1925,94-1927,94-1928,94-1929,94-1930,94-1931], XX 96A1312R WP 5.1 06-27-96 Georgine v. Amchem Prod Inc:
94-1930 [94-1925,94-1927,94-1928,94-1929,94-1930,94-1931], XX 96A1312R WP 5.1 06-27-96 Georgine v. Amchem Prod Inc:
94-1931 [94-1925,94-1927,94-1928,94-1929,94-1930,94-1931], XX 96A1312R WP 5.1 06-27-96 Georgine v. Amchem Prod Inc:
95-3308 XX 96A1313P WP 5.1 05-15-96 State of PA v. Secretary of Dept Ed:
95-5276 Nj 96A1314P WP 5.1 05-16-96 Balgowan v. State of NJ Dept:
95-5276 Nj 96A1314R WP 5.1 07-09-96 Balgowan v. State of NJ Dept:
95-3241 XX 96A1315P WP 5.1 05-16-96 Scheidemann v. INS:
95-5582,95-5583,95-5584 Nj 96A1316P WP 5.1 05-17-96 USA v. Friedland:
95-5583 [95-5582,95-5583,95-5584] Nj 96A1316P WP 5.1 05-17-96 USA v. Friedland:
95-5584 [95-5582,95-5583,95-5584] Nj 96A1316P WP 5.1 05-17-96 USA v. Friedland:
95-5126 Nj 96A1317P WP 5.1 05-20-96 In Matter Nautilus v.:
94-9003 MPa 96A1318P WP 5.1 05-22-96 Duffey v. Lehman:
94-5233 Nj 96A1319P WP 5.1 05-24-96 ACLU NJ v. Black Horse Pike:
95-3054 WPa 96A1320P WP 5.1 05-24-96 JC Penney Co Inc v. Giant Eagle Inc:
95-1839 EPa 96A1321P WP 5.1 05-24-96 USA v. Gateward:
95-5142 Nj 96A1322P WP 5.1 05-30-96 Aman v. Cort Furniture:
95-1741 EPa 96A1323P WP 5.1 06-10-96 LeJeune v. Bliss-Salem, Inc.:
95-1484 EPa 96A1324P WP 5.1 06-10-96 Greater NY Mutl Ins v. N River Ins Co:
95-1740 EPa 96A1325P WP 5.1 06-12-96 Cent PA Teamsters v. McCormick Dray Line:
95-1783 EPa 96A1326P WP 5.1 06-18-96 Homoki v. Northampton Cty:
95-5509 Nj 96A1327P WP 5.1 06-19-96 USA v. Tabares:
95-7326 Vi 96A1328P WP 5.1 06-20-96 Hartford Accident v. Sharp:
93-5794 [93-5777,93-5794] Nj 96A1329P WP 5.1 06-20-96 Chemical Leaman v. Aetna Cslty & Surety:
94-5331,94-5347 Nj 96A1330P WP 5.1 06-20-96 Delli Santi v. CNA Insurance Co:
94-5347] [94-5331,94-5347] Nj 96A1330P WP 5.1 06-20-96 Delli Santi v. CNA Insurance Co:
95-1391,95-1392,95-1532,95-1548 EPa 96A1331P WP 5.1 06-21-96 Mathews v. Lancaster Gen Hosp:
95-1392 [95-1391,95-1392,95-1532,95-1548] EPa 96A1331P WP 5.1 06-21-96 Mathews v. Lancaster Gen Hosp:
95-1532 [95-1391,95-1392,95-1532,95-1548] EPa 96A1331P WP 5.1 06-21-96 Mathews v. Lancaster Gen Hosp:
95-1548 [95-1391,95-1392,95-1532,95-1548] EPa 96A1331P WP 5.1 06-21-96 Mathews v. Lancaster Gen Hosp:
95-3530 WPa 96A1332P WP 5.1 06-24-96 State Farm Auto v. Powell:
95-3404,96-3250 WPa 96A1333A WP 5.1 07-24-96 Dayhoff Inc v. HJ Heinz Co:
96-3250 [95-3404,96-3250] WPa 96A1333A WP 5.1 07-24-96 Dayhoff Inc v. HJ Heinz Co:
95-3404,96-3250 WPa 96A1333P WP 5.1 06-24-96 Dayhoff Inc v. HJ Heinz Co:
96-3250 [95-3404,96-3250] WPa 96A1333P WP 5.1 06-24-96 Dayhoff Inc v. HJ Heinz Co:
95-7253 XX 96A1334P WP 5.1 06-24-96 Tate & Lyle Inc v. Commissioner IRS:
95-1097 EPa 96A1335P WP 5.1 06-25-96 Beth V. v. Carroll:
94-1990,95-1048 EPa 96A1336P WP 5.1 06-25-96 USA v. Moskovits:
95-5439,95-5469,95-5708,95-5742 Nj 96A1337P WP 5.1 06-26-96 Coleman-Fletcher v. Kaye:
95-5469 [95-5439,95-5469,95-5708,95-5742] Nj 96A1337P WP 5.1 06-26-96 Coleman-Fletcher v. Kaye:
95-5708 [95-5439,95-5469,95-5708,95-5742 Nj 96A1337P WP 5.1 06-26-96 Coleman-Fletcher v. Kaye:
95-5742 [95-5439,95-5469,95-5708,95-5742] Nj 96A1337P WP 5.1 06-26-96 Coleman-Fletcher v. Kaye:
95-7533,95-7534 MPa 96A1338P WP 5.1 06-26-96 Smith v. Holtz:
95-7534 [95-7533,95-7534] MPa 96A1338P WP 5.1 06-26-96 Smith v. Holtz:
95-5093,95-5094 Nj 96A1344P WP 5.1 07-09-96 USA v. Anderskow:
95-5094 [95-5093,95-5094] Nj 96A1344P WP 5.1 07-09-96 USA v. Anderskow:
95-1613 EPa 96A1345P WP 5.1 07-09-96 Washington v. Phila Cty Ct:
95-5092 Nj 96A1346P WP 5.1 07-09-96 USA v. Voigt:
95-3048,95-3082 WPa 96A1347P WP 5.1 07-10-96 Presbyterian Univ v. NLRB:
95-3082 [95-3048,95-3082] WPa 96A1347P WP 5.1 07-10-96 Presbyterian Univ v. NLRB:
95-3525 WPa 96A1348P WP 5.1 07-12-96 Burkett v. Love:
95-5140 Nj 96A1349P WP 5.1 07-15-96 In Re: New Valley v.:
95-1827 EPa 96A1350P WP 5.1 07-16-96 USA v. Roberson:
95-1644 EPa 96A1351P WP 5.1 07-17-96 SmithKline Beecham v. Rohm & Haas Co:
95-5648,95-5666 Nj 96A1352P WP 5.1 07-18-96 Hovsons Inc v. Township of Brick:
95-5666 [95-5648,95-5666] Nj 96A1352P WP 5.1 07-18-96 Hovsons Inc v. Township of Brick:
95-7218 MPa 96A1353P WP 5.1 07-18-96 Homar v. Gilbert:
94-7598 MPa 96A1354P WP 5.1 07-18-96 In Re: TMI v.:
95-3156 WPa 96A1355P WP 5.1 07-18-96 In Re: Westinghouse v.:
95-2062 EPa 96A1356P WP 5.1 07-19-96 O'Connell v. Interocean Mgt Corp:
95-3328 WPa 96A1357P WP 5.1 07-22-96 Beck v. Williams:
95-5269 Nj 96A1358P WP 5.1 07-23-96 Gares v. Willingboro Twp:
95-7452 De 96A1359A WP 5.1 08-15-96 Coalition Save v. Bd Ed DE:
95-7452 De 96A1359P WP 5.1 07-24-96 Coalition Save v. Bd Ed DE:
95-3237,95-3296 WPa 96A1360P WP 5.1 07-24-96 USA v. 30.54 Acres of Land:
95-3296 [95-3237,95-3296] WPa 96A1360P WP 5.1 07-24-96 USA v. 30.54 Acres of Land:
95-1525 EPa 96A1361P WP 5.1 07-24-96 Dickerson v. Vaughn:
95-5435 Nj 96A1362P WP 5.1 07-24-96 Ideal Dairy Farms v. John Labatt Ltd:
95-7457,95-7458,95-7645 MPa 96A1363P WP 5.1 07-25-96 PA Nurses Assoc v. PA State Ed Assoc:
95-7458 [95-7457,95-7458,95-7645] MPa 96A1363P WP 5.1 07-25-96 PA Nurses Assoc v. PA State Ed Assoc:
95-7645 [95-7457,95-7458,95-7645] MPa 96A1363P WP 5.1 07-25-96 PA Nurses Assoc v. PA State Ed Assoc:
95-3271 XX 96A1364P WP 5.1 07-26-96 Morel v. INS:
95-1606 EPa 96A1365P WP 5.1 07-26-96 USA v. Jenkins:
95-1581 EPa 96A1366M WP 5.1 07-26-96 In Re: Martin v.:
95-1581 EPa 96A1366P WP 5.1 05-07-96 In Re: Martin v.:
95-3626 WPa 96A1367P WP 5.1 07-26-96 Lindsey Coal Mining v. Comm Social Security:
95-1292,95-1367 EPa 96A1368P WP 5.1 07-26-96 USA v. Sokolow:
95-1367 [95-1292,95-1367] EPa 96A1368P WP 5.1 07-26-96 USA v. Sokolow:
95-3547 WPa 96A1369P WP 5.1 07-26-96 Shiring v. Runyon:
95-3697 XX 96A1370P WP 5.1 07-29-96 Sec of Labor v. D.M. Sabia Co.:
95-5685 Nj 96A1371P WP 5.1 07-29-96 State of NJ v. USA:
96-1007 EPa 96A1372P WP 5.1 07-29-96 In Re Coffin v.:
95-2025 EPa 96A1373P WP 5.1 07-29-96 Beverly Entr PA Inc v. Dist 1199C:
95-3427 WPa 96A1374P WP 5.1 07-29-96 Urrutia v. Harrisburg Pol Dept:
95-3531 WPa 96A1375P WP 5.1 07-29-96 Wassall v. DeCaro:
95-1236 EPa 96A1376P WP 5.1 07-29-96 Feige v. Sechrest:
96-5125 Nj 96A1377P WP 5.1 07-29-96 Massieu v. Atty Gen USA:
94-5525,94-5526,94-5593 Nj 96A1378A WP 5.1 08-16-96 In Re: Goldberg v.:
94-5526 [94-5525,94-5526,94-5593] Nj 96A1378A WP 5.1 08-16-96 In Re: Goldberg v.:
94-5593 [94-5525,94-5526,94-5593] Nj 96A1378A WP 5.1 08-16-96 In Re: Goldberg v.:
94-5593,94-5625,94-5626 Nj 96A1378P WP 5.1 07-29-96 USA v. Balter:
95-1905 EPa 96A1379P WP 5.1 07-30-96 Younis Bros & Co Inc v. Cigna Worldwide Ins:
95-7651 MPa 96A1380P WP 5.1 07-30-96 USA v. Preate:
95-3007,95-3011,95-3037 WPa 96A1381P WP 5.1 07-30-96 Rankin v. Desarno:
95-3011 [95-3007,95-3011,95-3037] WPa 96A1381P WP 5.1 07-30-96 Rankin v. Desarno:
95-3037 [95-3007,95-3011,95-3037] WPa 96A1381P WP 5.1 07-30-96 Rankin v. Desarno:
95-1590 EPa 96A1382P WP 5.1 07-31-96 McNemar v. The Disney Store Inc:
95-1782 EPa 96A1383P WP 5.1 07-31-96 Re Ernest R. Lilley v.:
95-7206 MPa 96A1384P WP 5.1 07-31-96 Hilfirty v. Shipman:
95-3252 WPa 96A1385A WP 5.1 08-14-96 Livingstone v. North Belle Vernon:
95-3252 WPa 96A1385P WP 5.1 07-31-96 Livingstone v. North Belle Vernon:
95-3579 WPa 96A1386P WP 5.1 07-31-96 Dici v. Comm of PA:
95-1719 EPa 96A1387P WP 5.1 07-31-96 Jones v. USA:
95-1095,95-1138 EPa 96A1388P WP 5.1 07-31-96 Contractors Assoc PA v. City of Philadelphia:
95-1138 [95-1095,95-1138] EPa 96A1388P WP 5.1 07-31-96 Contractors Assoc PA v. City of Philadelphia:
94-7748 De 96A1389P WP 5.1 07-31-96 In Re: Continental v.:
95-3304 WPa 96A1390A WP 5.1 08-29-96 Sani-Dairy v. Sec Agri:
95-3304 [95-3304,95-3304] WPa 96A1390P WP 5.1 07-31-96 Sani-Dairy v. Sec Agri:
95-5629 Nj 96A1391P WP 5.1 07-31-96 Marzano v. Computer Science:
95-3253 WPa 96A1392P WP 5.1 07-31-96 Azzaro v. Allegheny:
95-3253 WPa 96A1392R WP 5.1 08-30-96 Azzaro v. Allegheny:
95-3556 WPa 96A1393P WP 5.1 08-01-96 USA v. Conley:
95-7580 MPa 96A1394P WP 5.1 08-01-96 In Re: RML Inc v.:
94-5090,94-5112 Nj 96A1395A WP 5.1 08-21-96 USA v. Bd Ed Piscataway:
94-5112 [94-5090,94-5112] Nj 96A1395A WP 5.1 08-21-96 USA v. Bd Ed Piscataway:
94-5090, 94-5112 Nj 96A1395P WP 5.1 08-08-96 USA v. Bd Ed Piscataway:
94-5112 [94-5090, 94-5112] Nj 96A1395P WP 5.1 08-08-96 USA v. Bd Ed Piscataway:
95-5454 Nj 96A1396P WP 5.1 08-09-96 C.K. v. NJ Dept HHS:
95-5424 Nj 96A1397P WP 5.1 08-09-96 Marincas v. Lewis:
95-5424 Nj 96A1397R WP 5.1 10-16-96 Marincas v. Lewis:
95-3300 WPa 96A1398P WP 5.1 08-09-96 Giant Eagle Inc v. Fed Ins Co:
95-7382 MPa 96A1399P WP 5.1 08-20-96 Appalachian States v. Secretary Energy:
95-3402 WPa 96A1400P WP 5.1 08-22-96 Inmates Allegheny v. Wecht:
96-1131,96-1132 EPa 96A1405P WP 5.1 08-27-96 Re Orthopedic Bone v.:
96-1132 [96-1131,96-1132] EPa 96A1405P WP 5.1 08-27-96 Re Orthopedic Bone v.:
95-1175,95-1215,95-1283 EPa 96A1406P WP 5.1 08-28-96 Glaziers and Glass v. Newbridge Securities:
95-1215[95-1175,95-1215,95-1283] EPa 96A1406P WP 5.1 08-28-96 Glaziers and Glass v. Newbridge Securities:
95-1283 [95-1175,95-1215,95-1283] EPa 96A1406P WP 5.1 08-28-96 Glaziers and Glass v. Newbridge Securities:
95-5786 Nj 96A1407P WP 5.1 08-28-96 Subbe-Hirt v. Baccigalupi:
95-1845,95-1864 EPa 96A1408P WP 5.1 08-28-96 12th Street Gym Inc v. Gen Star Indemnity:
95-1864 [95-1845,95-1864] EPa 96A1408P WP 5.1 08-28-96 12th Street Gym Inc v. Gen Star Indemnity:
95-5226 Nj 96A1409A WP 5.1 09-17-96 Fowler v. US Parole Comm:
95-5226 Nj 96A1409P WP 5.1 09-04-96 Fowler v. US Parole Comm:
95-3385 WPa 96A1411P WP 5.1 09-09-96 Patriot Party Alghny v. Alghny Cty Dept:
96-7288 Vi 96A1412P WP 5.1 09-12-96 Govt Guarantee Fund v. Hyatt Corporation:
95-7600 MPa 96A1413P WP 5.1 09-12-96 Rehkop v. Berwick Healthcare:
95-3355 WPa 96A1414P WP 5.1 09-12-96 Jeremy H v. Mt Lebanon Schl Dist:
95-1806 EPa 96A1415P WP 5.1 09-13-96 Serbin v. Bora Corp Ltd:
95-5396 Nj 96A1416P WP 5.1 09-13-96 HB Gen Corp v. Manchester Partners:
96-3007 XX 96A1417P WP 5.1 09-13-96 Salazar-Haro v. INS:
96-3099 XX 96A1418P WP 5.1 09-17-96 Humphreys v. DEA:
95-7575 MPa 96A1419P WP 5.1 09-18-96 Susquenita Sch Dist v. S.:
95-2044 EPa 96A1420P WP 5.1 09-18-96 Kneipp v. Tedder:
95-1848 EPa 96A1421P WP 5.1 09-19-96 Sistrunk v. Vaughn:
95-3484 WPa 96A1422P WP 5.1 09-24-96 Doctor v. Walters:
95-3550 WPa 96A1423P WP 5.1 09-25-96 Anthony v. Interform Corp:
95-7322,95-7323,95-7324 De 96A1424P WP 5.1 09-25-96 In Re: Tran World v.:
95-7323 [95-7322,95-7323,95-7324] De 96A1424P WP 5.1 09-25-96 In Re: Tran World v.:
95-7324 [95-7322,95-7323,95-7324] De 96A1424P WP 5.1 09-25-96 In Re: Tran World v.:
94-5754 Nj 96A1425P WP 5.1 09-26-96 USA v. Molina-Guevara:
95-5505 Nj 96A1426A WP 5.1 10-02-96 USA v. CDMG Realty Co:
95-5505 Nj 96A1426P WP 5.1 09-27-96 USA v. CDMG Realty Co:
95-1795,95-1796 EPa 96A1427A WP 5.1 10-01-96 Kurz v. Phila Elec Co:
95-1796 [95-1795,95-1796] EPa 96A1427P WP 5.1 10-01-96 Kurz v. Phila Elec Co:
96-5007 Nj 96A1428P WP 5.1 10-01-96 Sterling Natl Mtg Co v. Mtg Corner Inc:
95-1793,95-1794 EPa 96A1429A WP 5.1 10-01-96 Fischer v. Phila Elec Co:
95-1794 [95-1793,95-1794] EPa 96A1429A WP 5.1 10-01-96 Fischer v. Phila Elec Co:
95-1793,95-1794 EPa 96A1429P WP 5.1 10-01-96 Fischer v. Phila Elec Co:
95-3104,95-3105 WPa 96A1430A WP 5.1 10-16-96 Elliott v. Kiesewetter:
95-3105 [95-3104,95-3105] WPa 96A1430A WP 5.1 10-16-96 Elliott v. Kiesewetter:
95-3104,95-3105 WPa 96A1430P WP 5.1 10-9-96 Elliott v. Kiesewetter:
95-3105 [95-3104,95-3105] WPa 96A1430P WP 5.1 10-9-96 Elliott v. Kiesewetter:
95-1300 EPa 96A1431P WP 5.1 10-9-96 Harrison v. Nissan Motor Corp:
95-1300 EPa 96A1431R WP 5.1 11-04-96 Harrison v. Nissan Motor Corp:
96-1100,96-1156 EPa 96A1432P WP 5.1 10-9-96 In Re: Unisys Corp v.:
96-1156 [96-1100,96-1156] EPa 96A1432P WP 5.1 10-9-96 In Re: Unisys Corp v.:
96-5051 Nj 96A1433P WP 5.1 10-15-96 Reo v. US Postal Service:
95-2092 EPa 96A1434P WP 5.1 10-15-96 USA v. McQuilkin:
95-5603 Nj 96A1435P WP 5.1 10-15-96 Lawrence v. Natl Westminister:
96-7206 MPa 96A1436A WP 5.1 10-22-96 Pievsky v. Ridge:
96-7206 MPa 96A1436P WP 5.1 10-16-96 Pievsky v. Ridge:
95-5379 Nj 96A1437P WP 5.1 10-16-96 Scotts African Union v. Conf AUFCMP Church:
96-7089 MPa 96A1438P WP 5.1 10-17-96 Local Union 735-S v. N Amer Directory II:
96-5276 Nj 96A1439A WP 5.1 11-14-96 Santana v. USA:
96-5276 Nj 96A1439P WP 5.1 10-18-96 Santana v. USA:
95-7598 MPa 96A1440P WP 5.1 10-18-96 USA v. Sriyuth:
95-3599,95-3600 WPa 96A1441P WP 5.1 10-18-96 Grant v. City of Pittsburgh:
96-5276 Nj 96A1442P WP 5.1 10-18-96 Santana v. USA:
95-1572 EPa 96A1443P WP 5.1 10-18-96 USA v. Orozco:
95-7279 MPa 96A1444P WP 5.1 10-22-96 Small v. Lehman:
96-7026 MPa 96A1445P WP 5.1 10-22-96 USA v. Ceccarani:
95-7065 MPa 96A1446P WP 5.1 10-22-96 Moscato v. Fed Bureau Prisons:
95-3675 WPa 96A1447P WP 5.1 10-25-96 USA v. Taylor:
95-5706 Nj 96A1448P WP 5.1 10-25-96 Presbytery of NJ v. Florio:
95-5821 Nj 96A1449P WP 5.1 10-28-96 Matteson v. Ryder Sys Inc:
95-3432,95-3461 WPa 96A1450P WP 5.1 10-28-96 Koppers Co Inc v. Aetna Cslty & Surety:
95-3461 [95-3432,95-3461] WPa 96A1450P WP 5.1 10-28-96 Koppers Co Inc v. Aetna Cslty & Surety:
96-3154 WPa 96A1451P WP 5.1 10-30-96 USA v. Goggins:
95-7676 De 96A1452P WP 5.1 11-01-96 Ayres v. Jacobs & Crumplar PA:
96-3075 EPa 96A1453P WP 5.1 11-01-96 Bamidele v. INS:
96-1085 EPa 96A1454P WP 5.1 11-06-96 Orlando v. Interstate Container:
96-1420 EPa 96A1455P WP 5.1 11-07-96 USA v. Beverly:
95-1894 EPa 96A1456P WP 5.1 11-12-96 USA v. Stelmokas:
94-7509 De 96A1457P WP 5.1 11-14-96 Sheridan v. EI DuPont de Nemours:
96-5067 Nj 96A1458P WP 5.1 11-14-96 Mints v. Ed Testing Ser:
95-5468 Nj 96A1459P WP 5.1 11-14-96 Berryman v. Morton:
95-2079 EPa 96A1460P WP 5.1 11-19-96 USA v. Bennett:
95-3714 WPa 96A1461A WP 5.1 01-10-97 Antol v. Esposto:
95-3714 WPa 96A1461P WP 5.1 11-20-96 Antol v. Exposto:
95-7643 XX 96A1462P WP 5.1 11-26-96 Estate Rose v. Commissioner IRS:
95-5164 Nj 96A1463P WP 5.1 11-27-96 287 Corp Ctr Assoc v. Bridgewater:
95-7529 MPa 96A1464P WP 5.1 12-02-96 USA v. Stansfield:
96-8046 MPa 96A1465A WP 5.1 12-09-96 Madden v. Myers:
96-8046 MPa 96A1465P WP 5.1 12-03-96 Madden v. Myers:
96-5036 Nj 96A1466P WP 5.1 12-03-96 Stehney v. Perry:
96-3699 WPa 96A1467P WP 5.1 12-04-96 Sylvester v. Inland Bay:
95-5480 Nj 96A1468P WP 5.1 12-05-96 Olson v. Gen Elec Astrospace:
95-5873 Nj 96A1469P WP 5.1 12-06-96 Taylor v. Secretary HUD:
96-5030 Nj 96A1470P WP 5.1 12-06-96 Philbin v. Trans Union Corp:
96-3099 XX 96A1471P WP 5.1 12-09-96 Humphreys v. DEA:
95-1913 EPa 96A1472P WP 5.1 12-09-96 Ersek v. Twp of Springfield:
95-5306 Nj 96A1473P WP 5.1 12-10-96 Resolution Trust v. Preferred Entity:
95-1989 EPa 96A1474P WP 5.1 12-11-96 Mosley v. Wilson:
96-7113 MPa 96A1475P WP 5.1 12-11-96 USA v. Romualdi:
96-3008 WPa 96A1476P WP 5.1 12-12-96 Carver v. Foerster:
96-1286 EPa 96A1477P WP 5.1 12-17-96 Farley v. Phila Housing Auth:
96-3039 WPa 96A1478P WP 5.1 12-24-96 InfoComp Inc v. Electra Prod Inc:
96-3039 WPa 96A1478R WP 5.1 03-18-97 InfoComp Inc v. Electra Prod Inc:
96-1071 EPa 96A1479P WP 5.1 12-26-96 USA v. Cocivera:
95-3185 WPa 96A1480P WP 5.1 12-27-96 USA v. Rybar:
96-1199 EPa 96A1481P WP 5.1 12-31-96 Zuk v. Eastern PA Psy Inst:
96-1333 EPa 96A1482P WP 5.1 01-02-97 USA v. DeGovanni:
95-2086,95-2101 EPa 96A1483P WP 5.1 01-03-97 USA v. Cornish:
95-2101 [95-2086,95-2101] EPa 96A1483P WP 5.1 01-03-97 USA v. Cornish:
96-7072 MPa 96A1484P WP 5.1 01-03-97 USA v. Murray:
95-3528 WPa 96A1485P WP 5.1 01-06-97 Croft v. Westmoreland Cty:
95-5072 Nj 96A1486A WP 5.1 01-06-97 Villanueva v. Brown:
95-5072 Nj 96A1486P WP 5.1 01-06-97 Villanueva v. Brown:
95-7354,96-7529,96-7530 De 96A1487P WP 5.1 01-09-97 Impounded:
96-7529 [95-7354,96-7529,96-7530] De 96A1487P WP 5.1 01-09-97 Impounded:
96-7530 [95-7354,96-7529,96-7530] De 96A1487P WP 5.1 01-09-97 Impounded:
95-1856 [95-1829,95-1856] EPa 96A1488P WP 5.1 01-09-97 USA v. Pelullo:
96-3009 WPa 96A1489P WP 5.1 01-09-97 Independent Entr Inc v. Pittsburgh Water:
95-5143 Nj 96A5143R WP 5.1 04-05-96 Phillips v. Keyport:
95-5865,95-5866,96-5023 Nj 97A1490P WP 5.1 01-13-97 ACLU NJ v. Schundler:
95-5866 [95-5865,95-5866,96-5023] Nj 97A1490P WP 5.1 01-13-97 ACLU NJ v. Schundler:
96-5023 [95-5865,95-5866,96-5023] Nj 97A1490P WP 5.1 01-13-97 ACLU NJ v. Schundler:
96-3208 WPa 97A1491P WP 5.1 01-14-97 Donaldson v. Bernstein:
96-3293 XX 97A1492P WP 5.1 01-14-97 Lango v. Director OWCP:
96-7015 MPa 97A1493P WP 5.1 01-15-97 Union Pacific RR v. Ametek Inc:
95-5735 Nj 97A1494A WP 5.1 02-18-97 Suber v. Chrysler Corporation:
95-5735 Nj 97A1494P WP 5.1 01-15-97 Suber v. Chrysler Corporation:
95-5409,96-5180 Nj 97A1495P WP 5.1 01-17-97 In Re Michael Kaplan v.:
96-5180 [95-5409,96-5180] Nj 97A1495P WP 5.1 01-17-97 In Re Michael Kaplan v.:
95-3415 WPa 97A1496P WP 5.1 01-17-97 Al Tech Spec Steel v. Algheny Intl Credit:
96-5146 Nj 97A1497A WP 5.1 02-26-97 In Re: Ronald Yuhas v.:
96-5146 Nj 97A1497P WP 5.1 01-22-97 In Re: Ronald Yuhas v.:
96-5200,96-5239 Nj 97A1498P WP 5.1 01-24-97 Schulz v. US Boxing Assn:
96-5239 [96-5200,96-5239] Nj 97A1498P WP 5.1 01-24-97 Schulz v. US Boxing Assn:
95-3621,96-3000 XX 97A1499A WP 5.1 02-06-97 Hertz Corp. v. NLRB:
96-3000 [95-3621,96-3000] XX 97A1499A WP 5.1 02-06-97 Hertz Corp. v. NLRB:
95-3621 XX 97A1499P WP 5.1 01-28-97 Hertz Corp. v. NLRB:
95-3440 WPa 97A1500P WP 5.1 01-28-97 Carnegie Mellon Univ v. Schwartz:
95-2118 EPa 97A1501P WP 5.1 01-29-97 Jackson v. Byrd:
95-7532 MPa 97A1502P WP 5.1 01-29-97 Galgay v. Beaverbrook Coal Co:
96-1421 EPa 97A1503P WP 5.1 01-30-97 USA v. Figueroa:
95-1908 EPa 97A1504A WP 5.1 03-13-97 Green v. Phila Housing Auth:
95-1908 EPa 97A1504P WP 5.1 01-31-97 Green v. Phila Housing Auth:
95-3343,95-3399 EPa 97A1505P WP 5.1 01-31-97 Bro-Tech Corp v. NLRB:
95-3399 [95-3343,95-3399] EPa 97A1505P WP 5.1 01-31-97 Bro-Tech Corp v. NLRB:
96-1991 EPa 97A1506P WP 5.1 01-31-97 Death Row Prisoners v. Ridge:
95-5289 Nj 97A1507A WP 5.1 03-06-97 Keller v. Orix Credit Alliance:
95-5289 Nj 97A1507P WP 5.1 02-03-97 Keller v. Orix Credit Alliance:
96-1174 EPa 97A1508P WP 5.1 02-04-97 USA v. Arnold:
96-7341,96-7342,96-7444 Vi 97A1509P WP 5.1 02-06-97 Huck v. Dawson:
96-7342 [96-7341,96-7342,96-7444] Vi 97A1509P WP 5.1 02-06-97 Huck v. Dawson:
96-7444 [96-7341,96-7342,96-7444] Vi 97A1509P WP 5.1 02-06-97 Huck v. Dawson:
96-1264 EPa 97A1510P WP 5.1 02-06-97 Long v. Sears Roebuck & Co:
96-1044 EPa 97A1512P WP 5.1 02-06-97 Dresser Ind Inc v. Underwriters Lloyds:
96-5155 Nj 97A1513P WP 5.1 02-06-97 In Re: Edward Cohen v.:
96-1423 EPa 97A1514P WP 5.1 02-10-97 In Re: Peter Barshak v.:
96-3023 WPa 97A1515P WP 5.1 02-11-97 McCartney v. Integra Natl Bank N:
96-1325 EPa 97A1516P WP 5.1 02-13-97 USA v. Cruz:
96-1339 EPa 97A1517P WP 5.1 02-14-97 Ream v. Frey:
96-7163 De 97A1518P WP 5.1 02-14-97 DeWitt v. Penn Del Directory:
95-7245 De 97A1519P WP 5.1 02-14-97 USA v. Wilson:
96-3276 XX 97A1520P WP 5.1 02-20-97 E&R Erectors Inc v. Secretary of Labor:
95-5143 Nj 97A1521P WP 5.1 02-21-97 Phillips v. Keyport:
95-5833 Nj 97A1522P WP 5.1 02-24-97 USA v. Johnstone:
96-5215 Nj 97A1523P WP 5.1 02-24-97 Sidali v. INS:
96-1370,96-1379 EPa 97A1524P WP 5.1 02-26-97 Smith v. Phila Housing Auth:
96-1379 [96-1370,96-1379] EPa 97A1524P WP 5.1 02-26-97 Smith v. Phila Housing Auth:
95-3673 ,95-3674 WPa 97A1525P WP 5.1 03-05-97 USA v. Haut:
95-3674 [95-3673 ,95-3674] WPa 97A1525P WP 5.1 03-05-97 USA v. Haut:
96-1212 EPa 97A1526P WP 5.1 02-28-97 Robinson v. Dalton:
96-1792 EPa 97A1527P WP 5.1 02-28-97 MA Sch of Law v. Amer Bar Assn:
96-3462 WPa 97A1528P WP 5.1 02-28-97 USA v. Elmore:
96-1299 EPa 97A1529P WP 5.1 03-03-97 Davis v. Glanton:
96-7012 MPa 97A1530P WP 5.1 03-04-97 Caterpillar Inc v. Intl Union United:
95-1662 EPa 97A1531P WP 5.1 03-05-97 USA v. Askari:
96-5342 Nj 97A1532P WP 5.1 03-05-97 Kelly v. Sayreville:
95-1107,95-1108 EPa 97A1533P WP 5.1 03-06-97 USA v. Oser:
95-1108 [95-1107,95-1108] EPa 97A1533P WP 5.1 03-06-97 USA v. Oser:
95-2018 EPa 97A1534P WP 5.1 03-07-97 USA v. Parker:
96-1496 EPa 97A1535P WP 5.1 03-10-97 USA v. Anderson:
93-1929,93-1930,94-1273 EPa 97A1536P WP 5.1 03-12-97 Ernst v. Child & Youth Ser:
93-1930 [93-1929,93-1930,94-1273] EPa 97A1536P WP 5.1 03-12-97 Ernst v. Child & Youth Ser:
94-1273 [93-1929,93-1930,94-1273] EPa 97A1536P WP 5.1 03-12-97 Ernst v. Child & Youth Ser:
95-3468 WPa 97A1537P WP 5.1 03-14-97 USA v. Gaydos:
96-1554 EPa 97A1538P WP 5.1 03-17-97 Denty v. SmithKline Beecham:
96-7213 Vi 97A1539P WP 5.1 03-17-97 USA v. Rice:
96-3599 WXX 97A1540P WP 5.1 03-18-97 Nelson v. Jashurek:
96-1342 EPa 97A1541P WP 5.1 03-19-97 USA v. Baird:
96-7196 Vi 97A1542P WP 5.1 03-21-97 Saroop v. Garcia:
96-3117,96-3163 WXX 97A1543P WP 5.1 03-21-97 City of Erie v. Guaranty Natl Ins Co:
96-3163 [96-3117,96-3163] WXX 97A1543P WP 5.1 03-21-97 City of Erie v. Guaranty Natl Ins Co: